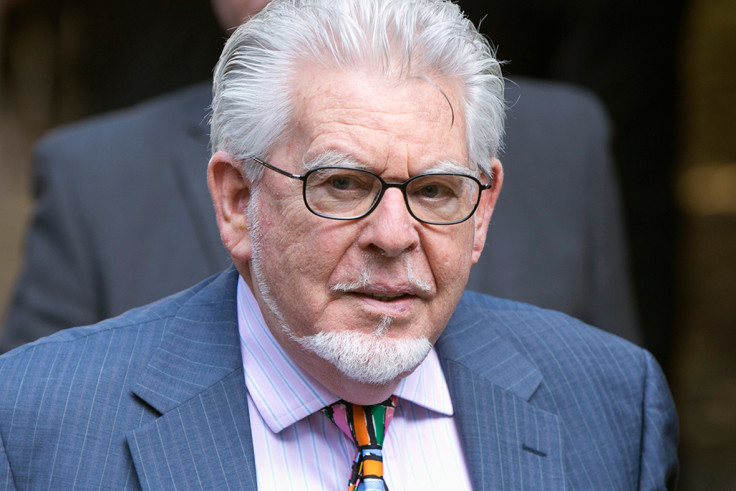 Rolf Harris used his celebrity status to carry out a series of "brazen" sex attacks against seven women and girls, including a 12-year-old child and a disabled victim, a court has heard.
The former entertainer, jailed for sexual offences in 2014, appeared at Southwark Crown Court via video link on Wednesday (11 January) for the start of a five-week trial into the fresh allegations.
He has been charged with seven counts of indecent assault and one count of sexual assault – all of which he denies.
The 86-year-old's alleged victims, aged between 12 and 42 at the time, were said to have been assaulted in "public settings" at the height of his fame over a 30-year period.
Opening the case for the prosecution, Jonathan Rees QC told the jury the alleged offences could all be described as "unwanted groping".
The first alleged victim claims she was performing at a youth music festival in London in 1971, held at the Lyceum theatre, when she met Harris.
Then aged 14, she claimed Harris had been "following her around" and smiling at her in a "smirky way". She asked him for an autograph.
"She alleges that he put his hands on her waist and pulled her on to his lap from behind," said Rees. She said Harris then put his hand up her skirt and touched her intimately over her tights and knickers.
A second alleged victim, aged 12 at the time, said she was assaulted by Harris when she and her mother went to get Harris's autograph as he left a radio interview in Portsmouth in 1977.
Jurors were told Harris signed her mother's autograph book, then said to the girl: "Let's give you a little cuddle."
"He put one arm around her back while he put the other up her skirt. [She] felt his hand go inside her knickers," Rees said.
She pushed him away, and later told her mother, who told her "not to be so stupid", said Rees.
A third victim, disabled since birth and blind, alleged that in 1977, when she was aged 27, she met Harris at Moorfields eye hospital.
He was "slobbering" over her despite her pleas for him to get off, the court heard, with Rees adding that "he put one hand down the back of her skirt while he placed the other under her bottom over the top of her skirt".
Details of other alleged attacks were also given in court, including some said to have taken place at BBC Television Centre in west London.
One alleged attack, said to have taken place while Harris was filming an episode of Saturday Superstore, saw him molest a young girl before asking her "Do you often get molested on a Saturday morning?"
Judge Alistair McCreath ruled last year that Harris's age and health meant he should not have to attend the trial in person.
The trial continues.