Rolf Harris Sex Abuse Trial: Entertainer 'Sexually Abused Daughter's Friend on Family Holiday'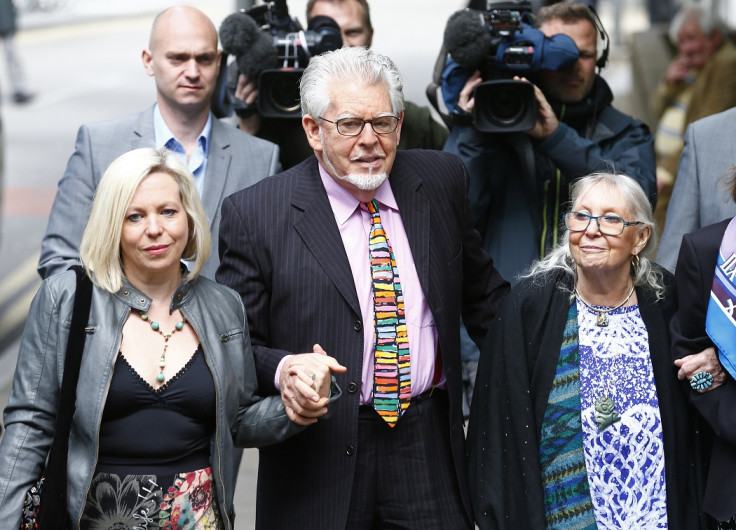 Rolf Harris sexually abused his daughter's 13-year-old friend as she emerged from a shower during a family holiday, Southwark Crown Court has heard.
The children's entertainer, who was 48 at the time of the alleged incident, had taken the girl on a trip to Canada, Australia and Hawaii in 1978 with his wife and daughter.
But the holiday was allegedly marred when Harris cuddled and tickled the girl, who is now 49 years old, and put his hands through her towel in an attack that left her stunned into silence, the court was told.
Jurors were told that Harris then indecently assaulted her a second time that day while wife Alwen and daughter Brindi were within sight on a nearby beach.
Fifteen years later, the court heard, Harris told the woman, who was by then 28, that the bikini she wore on the holiday had "always turned him on".
The slew of assaults allegedly continued when the girl was 15 and 19, including attacks at the girl's own home.
Giving evidence behind a screen, the witness detailed how she had known the Harris family since she was two or three years old through her friendship with Brindi.
She was one of Harris's neighbours, living opposite the entertainer's home with her family.
To cope with the assaults, she told the court how she developed a dependency on "shed loads" of gin, and later became an alcoholic.
Letter
On Friday jurors were shown a letter reportedly from Harris to the victim's father, that apologised for "betraying" his trust.
"I fondly imagined that everything that had taken place had progressed from a feeling of love and friendship...I know what I did was wrong but we are, all of us, fallible and oh how I deluded myself," he wrote.
Harris, who was awarded a CBE in 2006 and painted the Queen's portrait in 2005, is accused of seven counts of indecent assault against the woman and denies 12 charges dating back to the late 1960s.
The allegations came to light in 2012 after the Jimmy Savile child abuse scandal erupted.
Opening the prosecution on Friday, Sasha Wass QC said: "The prosecution does not for a minute suggest that there is not a good, talented and kind side to Mr Harris.
"But concealed behind this charming, amicable children's entertainer lay a man who exploited the very children who were drawn to him."
It was also claimed the presenter was known as "The Octopus" because of his reputation for wandering hands.
Harris, who had refused to answer police questions, is expected to defend himself at a later stage.
© Copyright IBTimes 2023. All rights reserved.