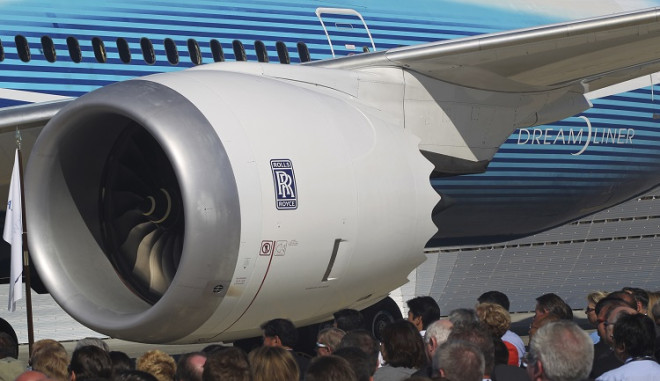 India is looking for ways to penalise UK-based engine maker Rolls-Royce for hiring middlemen to bag contracts in the country.
The company wrote a letter to the state-owned Hindustan Aeronautics Ltd (HAL) last week, saying it would repay the £1.8 (€2.2m, $3m) commission it paid to a firm called Aashmore, which had worked as an intermediary for the company to get deals in India.
The commission was paid over several years for clinching contracts to sell gas turbines for civil use in Indian power stations.
HAL is planning to forward the letter to the government for further action on the matter, sources told Press Trust of India.
In India, it is illegal to use middlemen on civil contracts without prior notification. Rolls failed inform HAL that it was using an intermediary during due diligence.
'Stricter Punishment'
"The company cannot get away by paying back a small amount for adopting illegal means to do business in India. There should be stricter punishment for it and blacklisting of it could be one of the options," an official from India's Ministry of Defence told India's DNA.
"A strong message has to be sent across the world that there is no space for lobbyists or agents to do business in India, especially with the ministry of defence."
India's Defence Ministry had earlier halted all existing and future deals with Rolls Royce and ordered a probe by the Central Bureau of Investigation (CBI) over the matter.
The Ministry headed by AK Antony has also sought expert opinion on whether legal provisions can be invoked against Rolls Royce.
"A probe by CBI will take time and the company is involved in many key defence projects. So, we are looking for the ways to 'penalise' the company for violating procurement rules in India, which disallow hiring middlemen or commission agents," a senior defence ministry official told DNA.
"We have written to the ministry of law and justice for an opinion to initiate legal proceedings against the firm."
Rolls Royce is already involved in several key projects of Indian Air Force and Navy and more than 1,600 military aircraft of India run on Rolls Royce engine.
While the ministry wanted severe legal actions against Rolls Royce, the Air Force that was slated to sign crucial aircraft maintenance contracts with the company said any delay in contracts could hit the country's defence preparedness to a large extent.
Britain's Serious Fraud Office (SFO) is also investigating the company over bribery allegations in China and Indonesia.