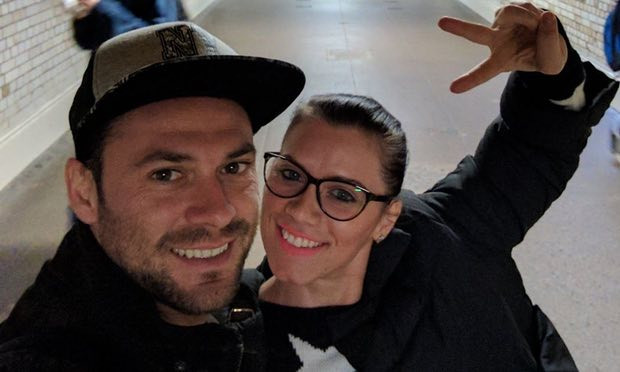 A Romanian woman who plunged into the River Thames during the Westminster terror attack is in a "critical but stable" condition, her family said.
Andreea Christea, 29, fell from Westminster Bridge as attacker Khalid Masood drove a car at 76mph along its pavement, killing three pedestrians. He crashed the vehicle and stabbed a police officer to death before being shot dead outside Parliament. Ms Christea's fall into the river was caught on CCTV.
Christea was on holiday in London with her boyfriend, Andrei Burnaz at the time of the attack. He had reportedly planned to propose later that day.
Mr Burnaz was injured in the attack, and has been discharged from hospital. In a statement, the couple's families thanked the British authorities. "Our family is so grateful for the first responders, the medical personnel and the assistance of the UK Government agencies.
"Andreea is still in a critical but stable condition and benefits from the best medical healthcare possible. We are overwhelmed by the love, support and respect for our Andreea.
"The Metropolitan Police have been and continue to work tirelessly in providing their care and support during this very difficult time."
Masood, 52, was a Muslim convert and father of three. Terror group Isis has claimed responsibility for the attack, but police have said they have found no links between Masood and the group or al Qaeda, though they said he was "inspired" by jihad.