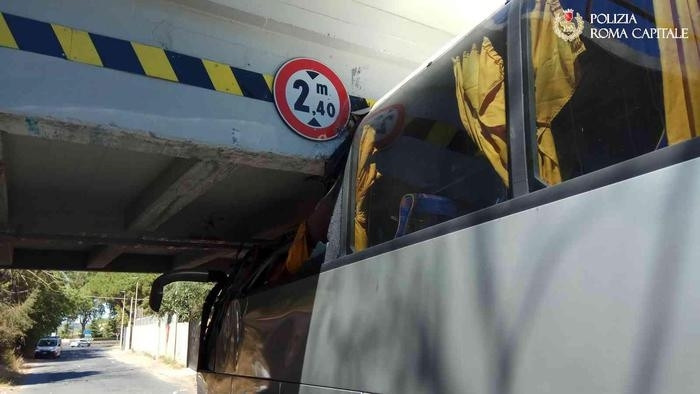 Several people have been injured after a bus carrying mainly French and British tourists crashed into an underpass in Rome.
At least 18 people, including children, were hurt after the bus hit the railway bridge in the Italian capital after the driver allegedly did not see a warning that only vehicles 2.4m (7ft 8in) or shorter would been able to pass through. The driver reportedly did not attempt to break before the collision.
The crash on the underpass on the Roma-Lido railway occurred on the corners of Via di Malafede and Via Ostiense, in the southern part of the city.
A 10-year-old boy is thought to have suffered serious but non-life threatening injuries, according to the Ansa news agency.
The 70-year-old driver of the bus, who was unharmed, was not believed to be under the influence of drink or drugs at the time.
At least five people were taken to hospitals at Grassi and San Camillo for their injuries. The bus was carrying holidaymakers who were staying at a nearby camping site, according Corriere della Sera.