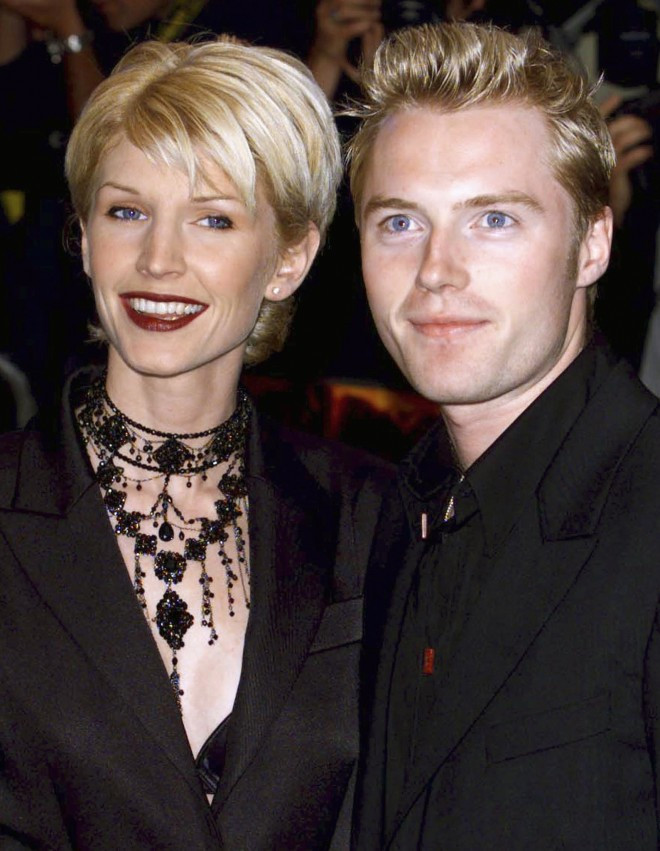 It is official now. Irish singer Ronan Keating and his wife of 14 years, Yvonne, have ended their marriage.
Apparently it all started when the former Boyzone band member had reported affairs with dancer Francine Cornell, while on a tour with the band in 2009. The couple has been working on their issues since then but seem to have finally decided to give it up.
Yvonne discovered the relationship after finding messages on a mobile phone Ronan kept without her knowledge.
"There were some quite suggestive texts that left little to the imagination. Yvonne went ballistic and told him it was over there and then," a source was quoted in as saying in the Daily Mail.
It is believed one of the reasons the couple has stayed together for so long after the affair was discovered was their children - Jack, 13; Missy, 11; and Ali, 6.
"Although Ronan and Yvonne couldn't patch things up, they are both determined to be there for their kids," another source was quoted as saying in The Sun.
The couple was married in a private ceremony on the Caribbean isle of Nevis in 1998.