Ronda Rousey returns to the Octagon for the first time in 13 months on Friday (30 December) to challenge for Amanda Nunes' women's bantamweight title at UFC 207 in Las Vegas. Whatever the outcome, it promises to be a defining night in the career of one of the sport's biggest-ever stars.
Will her silent treatment pay-off?
Rousey has taken something close to a vow of silence since her shock UFC defeat to Holly Holm in November 2015. Having retreated from the sport with a record of 12-1-0, her media appearances since then have been few and far between. In the build-up to her return fight, Rousey was given permission to forgo all her media commitments, bar a few she hand-selected herself. The MMA press has been largely shunned, with no open workout sessions or press conferences featuring the former champion available. It's a tactic that has inevitably left a sour taste.
At Thursday's official weigh-in at the T-Mobile Arena in Vegas, Rousey strode into the arena expressionless and was back out again in minutes, having not said a word. While her face has been plastered all over every single promotional poster for UFC 207, it has been Nunes alone supporting press events. UFC president Dana White has admitted the scenario isn't ideal, but feels Rousey deserves it.
"It's what she asked for, and like I said, back in the day, Ronda would literally do anything we asked her to do. Anything," White said. "And if the guys wouldn't do something, she would pick up the ball and do it herself. So for her to ask for something like this, how can I say no to that? She's done a lot."
But after so long out of the game, is she now ready to be thrust back into the limelight?
If Rousey loses again, will she leave UFC?
While White won't admit it, UFC is reeling from the loss of Conor McGregor, who is not expected to return to the promotion until late 2017 after the birth of his first child. He and Rousey have done more for UFC than any other fighter – but the thriving promotion will quickly have to start getting used to life without its two biggest draws.
During her appearances on the Ellen Show in November, Rousey revealed her appearance at UFC 207 will be one of her last fights. While her aura of invincibility has evaporated somewhat, Rousey is the slight favourite to regain the title she lost to Holm in 2015. But Nunes' superb skillset justifies this being regarded as the biggest test of 'Rowdy''s career. Given the weight of expectation and unrelenting build-up, another loss would be devastating. "I think if Ronda wins, we will see her again," White mused in a recent interview with ESPN. "If she loses... I don't know."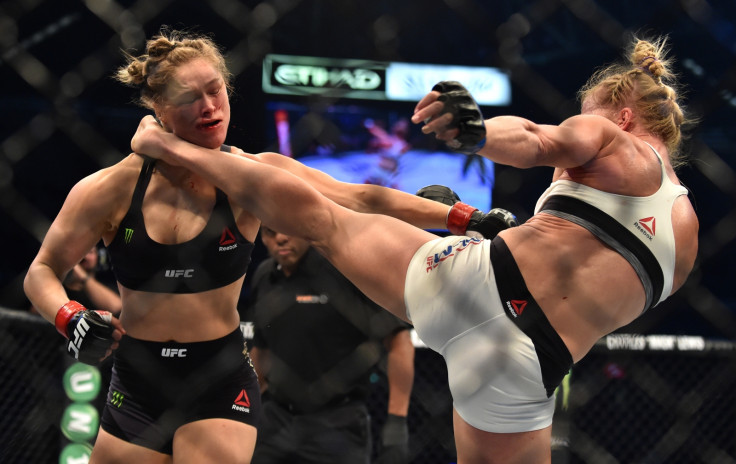 Has she recovered from Holm defeat?
Before the Holm fight, Rousey was the transcendent star of UFC; drawing in casual viewers with captivating style while maintaining a flawless fighting record. But on that night in Melbourne, Holm exposed technical flaws in her game, knocking Rousey out and sparking an dramatic fall from grace.
While Rousey is in the best physical shape of her life, many have questioned where she is mentally. Her doubters include UFC great Chuck Liddell, who shares the pundits' view that a lower-key tune up fight would have been a more sensible option. Memories of the defeat to Holm have been ever-present throughout the build-up for Friday night and while a win over Nunes is the best away to erase them – just as McGregor did against Nate Diaz at UFC 202 after his maiden UFC defeat – the risk is huge.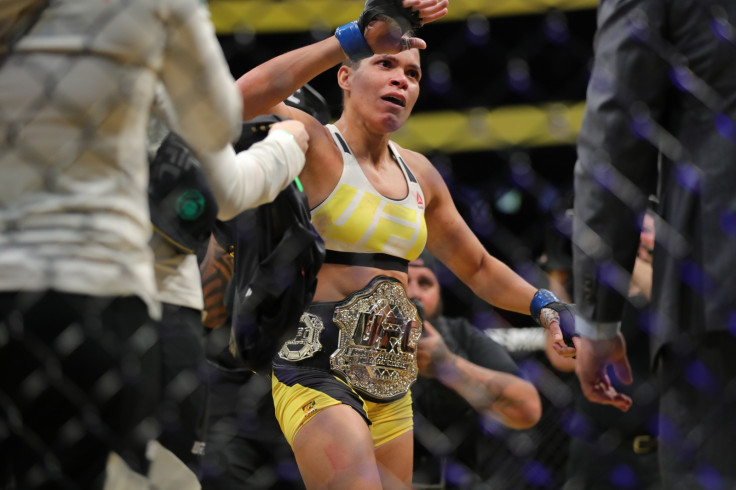 Can Nunes grasp the spotlight permanently?
Having taken the belt off Rousey's old nemesis Meisha Tate in July, Nunes will be making the first defence of her championship. With her opponent sitting out of media gatherings, it has been left to Nunes to shoulder those responsibilities, despite it being Rousey's name on everyone's lips. But the Brazilian knows the score. "If people know Ronda is going to fight, they're going to watch. So that's good for me, you know? Sell more pay-per-views," she said.
Holm's shock win over Rousey put her on a path to become one of the faces of the promotion, but back-to-back defeats to Tate and Valentina Shevchenko knocked her off course. Nunes, a superb striker with a black belt in jiu-jitsu and brown belt in judo, has a similar opening ahead of herself if she can end Rousey's UFC journey once and for all.