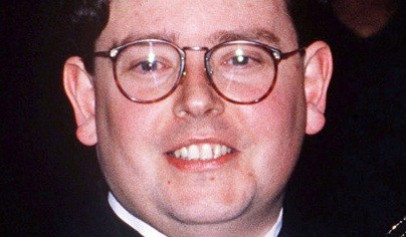 The son of comedian Ronnie Barker has been sentenced to 12 months in prison for making indecent images of children having avoided capture for eight years.
Adam Barker, 44, was found guilty of being in possession of 1,675 indecent images and videos and 20 counts of making indecent images of children at Isleworth Crown Court.
Barker handed himself into a police station in London in July this year having been on the run since 2004. He is thought to have been living in Hungary during this time.
During the eight years he was a fugitive, Barker missed the funerals of both his parents, despite police saying they would allow him to attend his famous father's in 2005.
Barker was arrested after police seized his computer from his home in Ealing, west London in 2003 as part of Operation Ore, a huge police hunt for paedophiles who paid for child porn online using their credit cards.
The actor, who appeared in BBC shows Casualty and Monarch of the Glen as well as the James Bond film Tomorrow never Dies, was due to return to Southall police station on 2 June 2004, but he failed to answer bail.
A previous court appearances revealed two images Barker possessed were level five - the highest category in the five [point scale in which images of children are graded - while 24 were at level four.