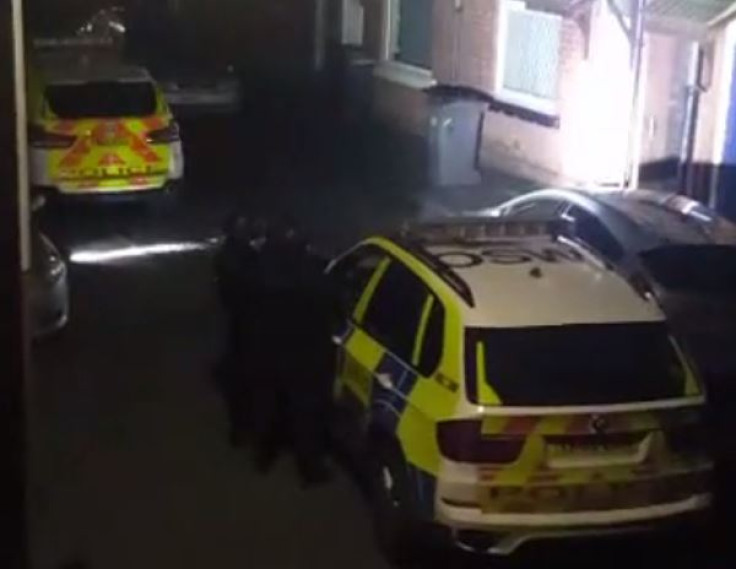 Thousands of people tuned in to watch an armed siege unfold live on Facebook, as officers became involved in a tense standoff with a man suspected of holding a woman hostage.
The footage – watched more than 80,000 times – showed police with semi-automatic machine guns surround a house in a quiet residential street in Rotherham on Monday night (13 February).
Filmed by a neighbour and posted to the social media site in real-time, officers can be heard in the 30-minute clip demanding the man inside the terraced house give himself up.
One is heard shouting: "Your house is completely surrounded by police officers, okay?
"I want you to come to the front door with your arms up and you will come to no harm.
"If you don't do what we say, we are armed police officers and we will respond to whatever you do. So don't do anything silly. Do you understand?"
The officer adds: "If you make any attempt to endanger life, we will shoot to stop you."
The man inside can be heard responding: "Okay."
Some time later, officers smash in the front door and a woman is encouraged to flee the house, with her being led away by police.
A man is seen being brought out in handcuffs about 20 minutes later.
The suspect was later identified by South Yorkshire Police as a 42-year-old who was arrested on suspicion of assault and false imprisonment.
In a statement, the police force said: "Officers attended a property on Spalton Road in the Parkgate area of Rotherham at around 7pm last night following reports a woman was injured and being held against her will at the address.
"Police negotiators were also in attendance and the 42-year-old woman exited the property at approximately 8.30pm with injuries to her hands.
"A 42-year-old man was arrested shortly before 9pm on suspicion of assault and false imprisonment and is currently in police custody."