Roughneck's best friend: Meet four-legged oil and gas industry 'cobot' ANYmal
As automation and robotics adoption rises in oil and gas business, mechanical creatures could herald changes.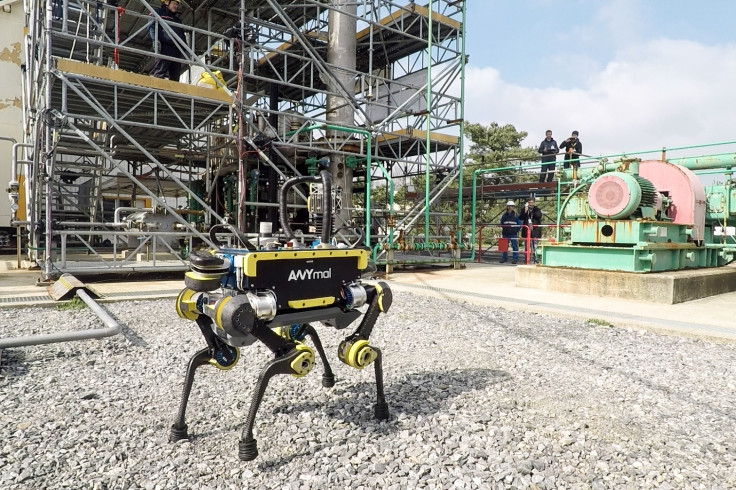 Oil and gas exploration, drilling and production activity is carried out in challenging, often hazardous conditions, tied to the sector's age-old high risk, high reward mantra.
From extreme cold to extreme heat, offshore drilling to onshore prospection, the quest for black gold spreads across all climes. Given such challenges, it is public knowledge that oil majors dabble in robotics and automation, more so in the ongoing era of 'lower for longer' oil prices.
Versatile robots first started springing up across the sector around the turn of the current decade, being deployed for myriad uses.
For instance, BP's core flood robot enhances oil recovery techniques, while Royal Dutch Shell's Sensabot enables its staff to conduct tasks from a safe distance in difficult work environments.
In a bid to join the robotics wave, Total launched the industry's first robotics competition – the ARGOS or 'Autonomous Robot for Gas and Oil Sites' challenge – in 2013, with the objective of finding the first autonomous surface robots able to operate onsite.
The ultimate winner of Total's competition was ARGONAUTS, a robot designed by an Austro-German team, which moves on tracks and has an articulated arm that can reach 1.3m.
Four years on from the launch of the competition, the French oil major was keen to showcase the progress made at the recently concluded 22<sup>nd World Petroleum Congress (WPC) in Istanbul, Turkey.
The intense competition had, after all, produced several interesting machines – some of which could be deployed at industrial sites as early as 2020.
Among these is ANYmal – a quadruped, waterproof, highly mobile and expandable robotic platform suited for a wide range of autonomous or remote-controlled missions – and variant of LIO, the original robot designed by a Swiss team for Total's competition.
On the sidelines of Total's showcasing of ANYmal at the WPC, Peter Fankhauser, robotics software engineer at ANYbotics, the company fronting the robot, told IBTimes UK his team have deployed the most "unconventional" approach to developing a robot for the energy industry.
"ANYmal uses four mechanical legs, which make it more versatile, whether were are talking about overcoming exploration site obstacles or going over stairs in a refinery. Its mounted with zoom cameras to read gauges, thermal cameras to read temperatures, and ultrasonic microphones so that a 2-3 hour fully autonomous inspection of a site can be conducted, with no battery issues for the duration."
Three onboard computers provide power for complex vision and tasks, while laser sensors provide ANYmal with data for localisation, mapping and path planning. Additionally, 360 degree 'ANYdrive' joints allow extreme manoeuvres and dynamic gaits.
Fankhauser and the ANYbotics team want to go where conventional kit cannot go. "When you are thinking of robots with wheels or tracks, they can potentially get stuck in sand, slopes or at stairs; our pilot stage is all about overcoming this via robotic legs and sending ANYmal to places that are too narrow, too dangerous and too dirty for humans."
Everything was built in-house by the Zurich, Switzerland-based robotics outfit co-founded by former ABB stalwart Hanspeter Fässler and several ETH Zurich engineers.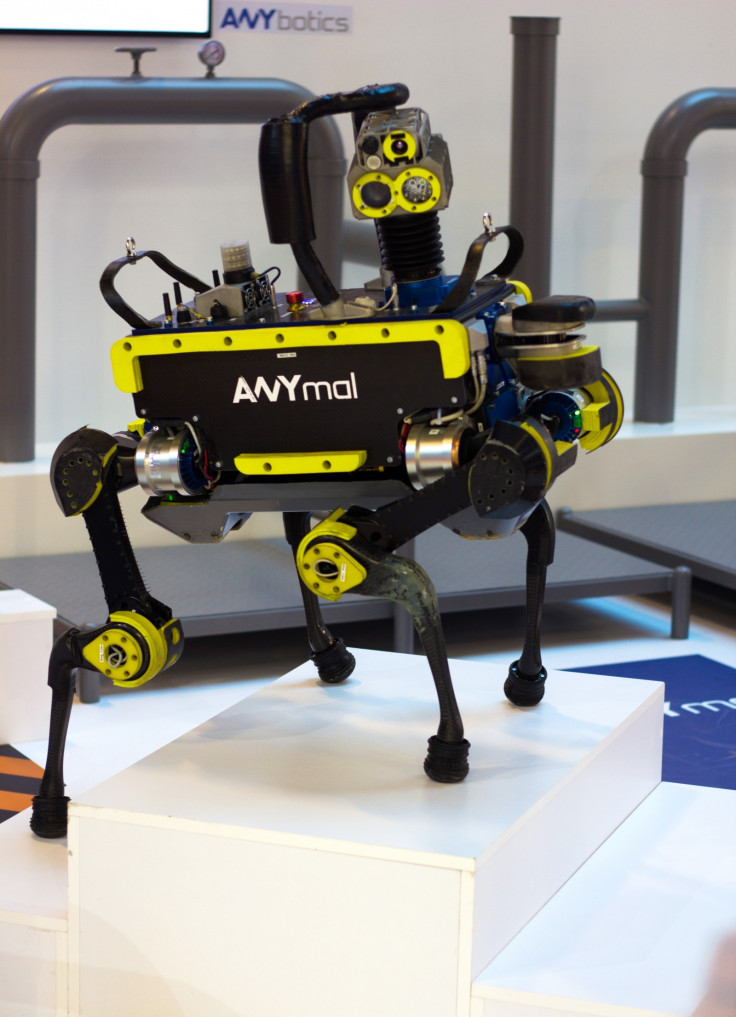 ANYmal undergoes obstacle testing at the 22nd World Petroleum Congress in Istanbul, Turkey
ANYbotics AG
"From the ANYmal's electronics to the full pipeline of software (balance, robustness and user interaction); what you see before you is eight years of hard work, which began well before the ARGOS challenge," they conclude.
Rise of the machines
As a robotics enthusiast, Fankhauser is convinced robots are the future, – not just of the oil and gas business, but any potential sector from construction to mining.
"They will be out of the labs and amongst humans as 'cobots' not robots playing a part in our future. We are ourselves working on several robotics patents eyeing this future pathway.
"The collaboration between humans and robots is where we use our mental capabilities and awareness, and use the latter as a tool in everyday life, to improve safety, performance and well being."
However, Fankhauser was not dismissive of sceptics. "It's good to be sceptical. It's the job of the robotics industry to bring the sceptics around and reduce fear of the robots.
"If you look at the machine it invokes human feelings because it looks and acts so natural but you have to see it as a machine. I think the time has come for us to adapt and find ways of how to deal with these machines and treat them as enablers."
In the current operating climate with an overt emphasis on process optimisation, it feels as if many in the oil and gas business have already come around to Fankhauser and the ANYbotics' viewpoint. That makes it inevitable a mechanical four-legged creature and its kind might be arriving soon to make a difference at extraction and heavy industry sites.
© Copyright IBTimes 2023. All rights reserved.