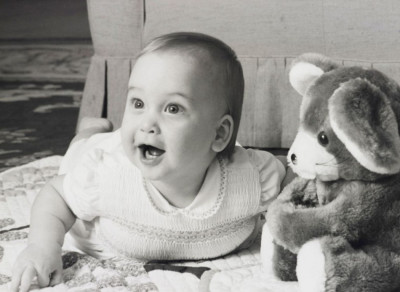 With the birth of the first child of Prince William and Kate Middleton, speculation is rife about what the baby will be called, what it will look like and when it will be revealed to the public for the first time.
Thousands of people are jostling outside Buckingham Palace for a glimpse of the easel, bearing news of the royal birth, while Trafalgar Square has turned blue - after the London Eye lit up in the colours of the Union Jack to welcome the royal baby.
But the royal family are no strangers to the global attention currently being trained on their newest member. William, his brother Harry and their father Prince Charles were all born in front of a global audience, sparking celebration and speculation in equal measure. The royals, undoubtedly, possess the most famous family photo album in the world.
Now IBTimes UK looks back at those historic pictures of royals past and present - the cute sepia-tinged snaps which have charmed people from Melbourne to Moscow and sparked mass outbreaks of brooding among women of all ages, creeds and social classes.