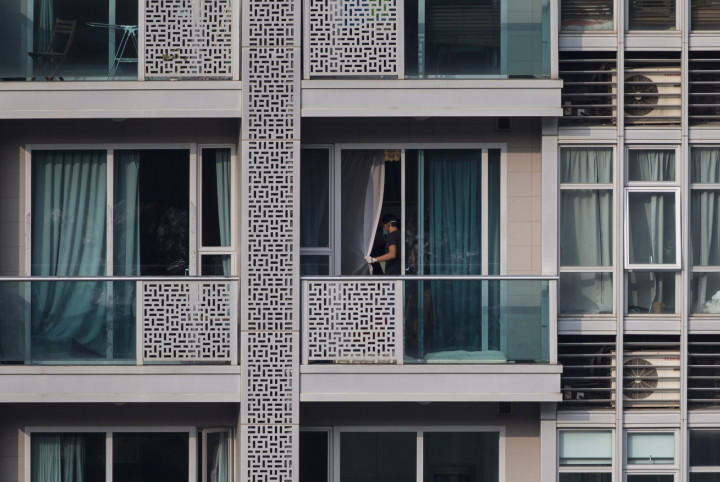 Hong Kong police have arrested a British banker employed by a top financial firm following the deaths of two women in the city.
One of the two women, believed to be aged between 25 to 30, sustained knife wounds in her neck and buttock. She was found at a residential complex in Wan Chai district after the police received a call, reportedly from the suspect, at about 3:30am local time (1 November, 7.30pm GMT).
The second victim was found inside a suitcase on the balcony. A small amount of cocaine was also found by the police, according to reports.
"We believe the death was caused by a sharp object which cut the throat of the deceased. This led to copious bleeding. When the police found her, she was lying in the living room. The room was messy," Assistant Commissioner Wan Siu-hung told a press conference.
An official statement from the authorities said: "Police sped to the scene and an unconscious woman aged 25 to 30 was found lying inside the unit. She was certified dead at the scene. Police found a suitcase on the balcony, and a female dead body with neck injuries was found inside the suitcase."
Reuters news agency has reported that the suspect is an employee of the Bank of America Merrill Lynch. Local reports have described the victims as sex workers.
The Foreign Office has confirmed a 29-year-old Briton has been arrested in the global financial hub.
"We can confirm that a British national has been arrested in Hong Kong. We are in touch with the local police and stand ready to provide consular assistance," a Foreign Office spokesperson said.
Post-mortems are being conducted on the bodies, as investigators continue the probe.
Homicides in Hong Kong are relatively rare. The Hong Kong police website states that there have been 14 committed during January to July this year.