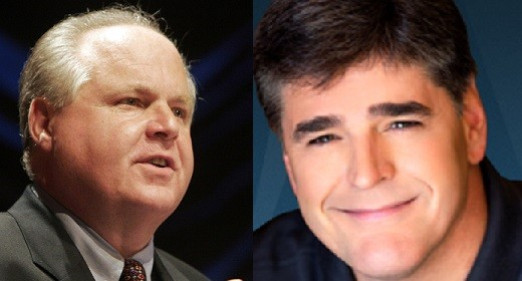 One of the biggest shock jocks in the US has denied reports he is due to be dropped by the country's second-largest radio network over distribution costs.
According to reports, conservative talk show hosts Rush Limbaugh and Sean Hannity are due to be dropped by Cumulus Media - who broadcast their shows across 40 stations in the US - over disputes about the cost of running the highly-rated shows.
Following the reports, Limbaugh, who regularly attracts 15 million listeners to his show, took to the airwaves to reassure his audience that his show will continue as usual.
He said: "Someday I am looking so forward to being able to detail all of this for you, but suffice to say nothing is going happen that you will notice. Nothing is going to change.
"You are going to be able to get this radio programme on as many if not more radio stations down the road than it's on now, and what you're being treated to is just a public business negotiation.
"Negotiations have been taken public by one side of this and I thought it was done. But I just want to assure you, everything's cool, and as always, what's on the table for this programme is growth."
Limbaugh was responding to the claims that Cumulus was gearing up to drop the controversial right-wing radio hosts over a dispute with Premiere Networks about distribution costs.
Tensions between Cumulus and Limbaugh began last year after the host called law graduate Sandra Fluke a "slut" and a "prostitute" on his show.
Fluke had appeared on the show during her campaign to offer free contraception to Georgetown University students.
Following the comments, scores of advertisers - including AOL and Netflix - pulled their support from the show. An anonymous Cumulus executive also told trade title Radio Ink that "48 of the top 50 network advertisers have 'exclude Rush and Hannity' orders," which prevent their adverts being played during their shows.
Cumulus CEO Lew Dickey claimed Limbaugh's show had been partially responsible for the company's overall 3.5% decline in revenue over the first half of 2012.
Cumulus said in a statement that it "is not in a position to comment about negotiations with talent under contract."