Celebrity Big Brother star and transgender Lauren Harries has claimed yet again that she and comedian Russell Brand enjoyed a whirlwind romance several years ago, but this time the reality star is exposing his alleged bedroom secrets.
According to Harries, 36, she and the Get Him To The Greek actor had a six-month relationship in 2006. In a candid interview with the Mail Online, Harries claims Brand, 39, liked to watch himself on TV while they had sex.
"He was very good in that department, but he liked to watch old footage of himself at the same time, when he was supposed to be looking at me," she told the website.
Revealing the extent of her feelings for the comic, Harries added: "I was in love with him at the time, but I was young and naive - and the more I think about it, the more I think he was just after one thing. We would never go out anywhere."
The antiques expert, who appeared on Terry Wogan's chat show when she was a young boy named James, said that she would give Brand a "slap in the face" if she were to ever see him again.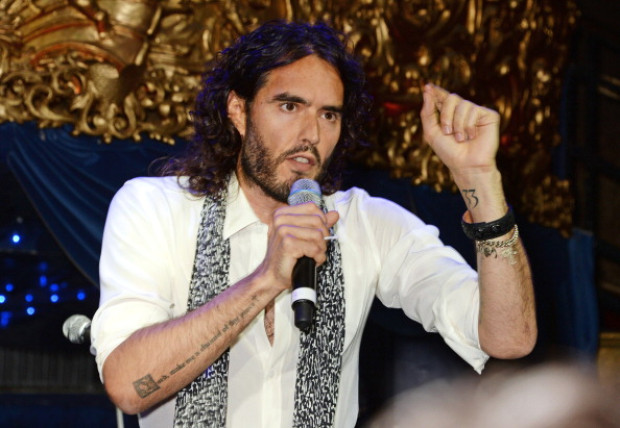 Harries admitted: "I don't know how I would feel if I saw him again. I would give him a slap in the face - but you don't know how you are going to react - I know my heart would be racing."
Despite almost a decade passing since their alleged romance, Harries says she is still affected by Brand's rejection. "I'll never get over it. I'm still upset. The whole thing was very hurtful," Harries revealed.
When asked if she would ever consider giving the Rock Of Ages actor another chance, Harries replied: "He would have to take back all the things he said."
It is not the first time the reality star has made the shocking claims but the British comedian has always denied being romantically involved with her.
In 2013, Harries reportedly tweeted of their alleged tryst: "I had sex with Russell Brand in one of Endemol's cheap hotels. Although Russell thinks he's Jesus - believe me girls, he's not."
That same year, Brand refuted her claims to the Mail Online, saying: "Lauren's claims are as fraudulent as her evaluation of Ming vases on Wogan. And before she starts, I also have not had sex with a Ming vase or Wogan."
The pair are believed to have met nine years ago when Brand hosted Big Brother's Bit On The Side. Harries says her latest single, I Am A Woman, was inspired by the TV presenter.