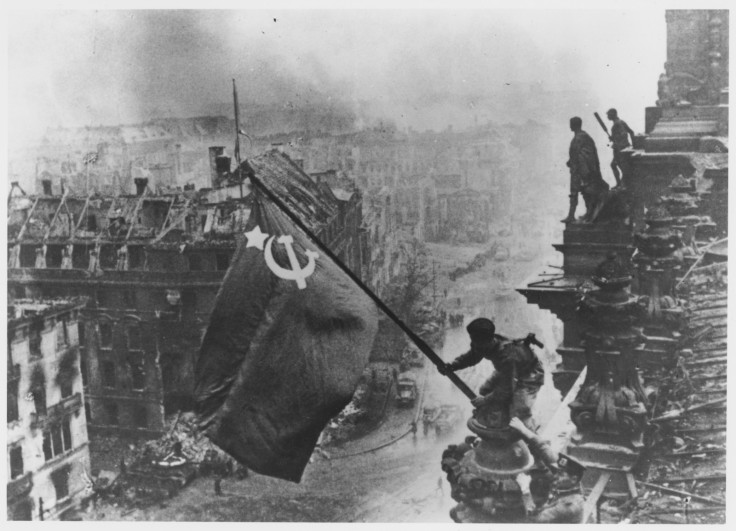 Russia is to build a replica of the Reichstag in its military-themed Patriot Park, to offer young visitors the chance to "storm a specific location".
The Russian minister of defense Sergei Shoigu has announced the latest attraction in the country's so-called "military Disneyland" in an address to the Russian Parliament on 22 February, Interfax news agency reported.
Shoigu said the replica will be smaller than life size. The lawmakers applauded the idea, as he explained that the idea is to give Russia's Yunarmia, or Young Army, the possibility "to storm a specific location, not something abstract."
The Reichstag is an iconic symbol of post-war Russian military might when the Soviet Army hoisted the red flag in May 1945 after entering Berlin and defeating the Nazis. The building suffered major damage during World War II, and was only refurbished after the unification of Germany. It's now home to the lower house of the German Parliament, the Bundestag. The German foreign office has not immediately responded to a request for comment from IBTimes UK.
In an address to the Russian parliament, which involved a discussion of the latest development of the military, Shoigu highlighted other features of the Patriot Park, located in Kubinka, a town 70km (40mi) away from Moscow. This includes demolition training classes, a guerilla base called 'Partisan village' and, starting this year, the possibility for a family to spend a day experiencing life in a submarine. The sprawling park also hosts military exhibitions and other events.
According to the Associated Press, the country's enormous losses and wartime suffering during World War II forms a key element of Russian identity, which the Kremlin has used to encourage patriotic feelings and unity.
The defence minister initiated both the Patriot Park project and the institution of the Yunarmia. The park first opened in 2015, the 70th anniversary of the victory of World War II. The youth organisation was instead created in 2016 as a way to encourage patriotism among young people, provide physical training and teach them basic military skills.
The Yunarmia is defined by the defence ministry as an "all-Russia military patriotic organisation for children and young people". The organisation acquired legal status in August.
According to a statement on the ministry's website, Shoigu said at the time: "Our units are located in 76 subjects of the Russian Federation. Their number increases every day. This number was reached not by the order, but at the wish of your comrades. Today, we can confidently say that this is all-Russia military patriotic movement".