Russia: College burns books published with Soros funds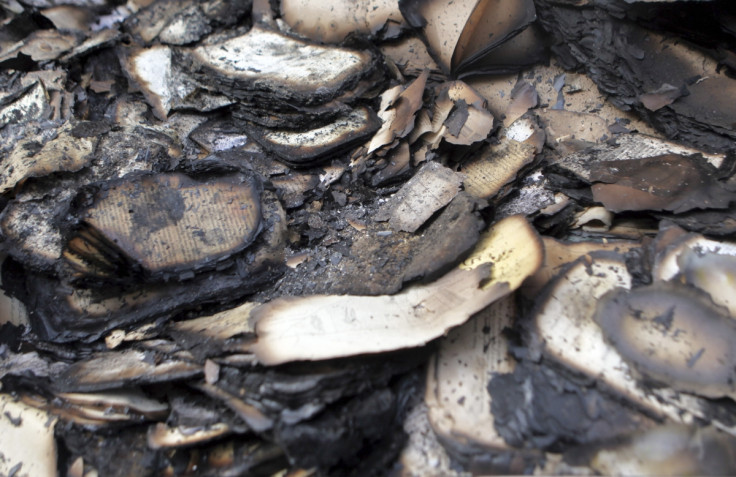 A college in northern Russia has burnt 53 textbooks and pulled down more than 500 other volumes saying they had content alien to Russian ideology. The books were published with the support of the Soros Foundation, an NGO.
The Komi education minister said the books were destroyed to comply with an order they had received from a presidential envoy.
In December 2015, the Russian media had released the scanned copy of a letter from Andrei Travnikov, presidential envoy in the Northwest Federal District, to Tamara Nikolayeva, the deputy chair of the Komi government, stating that books printed with the support of the Soros Foundation were "forming a perverted perception of (Russian) history and making ideological directives alien to Russian ideology" popular. Hence, they should be confiscated.
In the aftermath of receiving the letter, college libraries in the republic of Komi were inspected and 53 books related to the "Renewal of Humanitarian Education" programme of the Soros Foundation were found at the Vorkuta Mining and Economic College. These were confiscated and "destroyed by burning". An additional 427 books were seized for shredding.
In late November 2015, the Soros Foundation was declared "undesirable" in Russia — the prosecutor general's office stated it was endangering Russia's constitutional order and the country's security. NGOs deemed "undesirable" are obligated to cease operating in Russia.
However, Russian Culture Minister Vladimir Medinsky termed the incident not acceptable. "It is completely unacceptable because it looks terrible and provokes strange historical association," he said.
The Soros Foundation is run by George Soros, a Hungarian-born American businessman who is considered one of the 30 richest people in the world.
© Copyright IBTimes 2023. All rights reserved.