Russia displays military might with Victory Day parade on Moscow's Red Square
Thick clouds in Moscow forced cancellation of flyover by scores of military aircraft.
Russia shows off its military might in a parade on Moscow's Red Square held every year to commemorate the Soviet Union's victory over the Nazis in the Second World War. President Vladimir Putin was present alongside Igor Dodon – the first Moldovan leader to attend the event for 15 years. Also in attendance was former Soviet leader Mikhail Gorbachev, who looked on as flags of the USSR were flown by marching servicemen.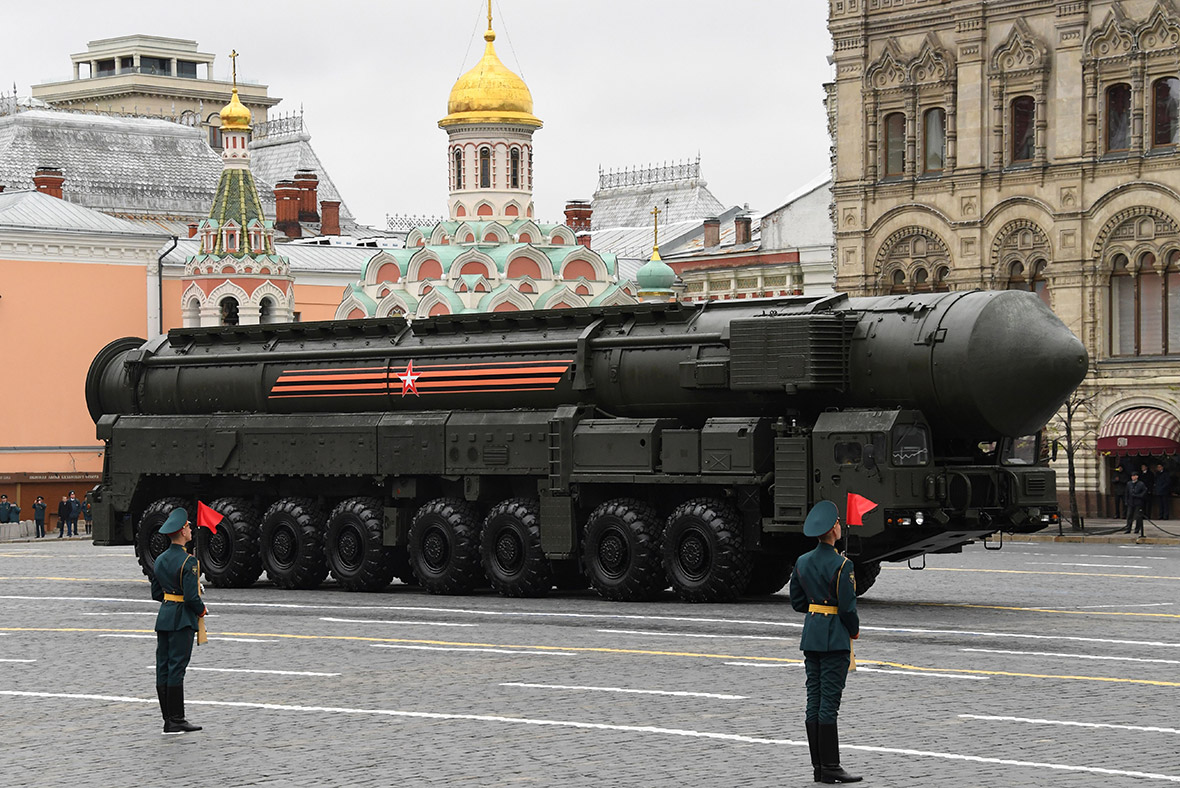 Thick clouds forced the cancellation of the traditional dramatic conclusion to Russia's annual Victory Day parade on Red Square — the roaring flyover by scores of military aircraft. The parade marking the anniversary of Nazi Germany's surrender is a highly ritualised display and marked changes in its order are unusual. The Defence Ministry had said cloud-seeding planes would be deployed to disperse the overcast skies above Moscow. That has been done previously when poor weather threatened. It wasn't immediately clear if the planes had been deployed.
One of the highlights of the parade were the new missile defence systems of Russia's Baltic Fleet and Arctic troops with polar bears painted on them. The Kremlin has been flexing its military muscle in the hydrocarbon-rich Arctic region, as it vies for dominance with rivals Canada, the United States and Norway.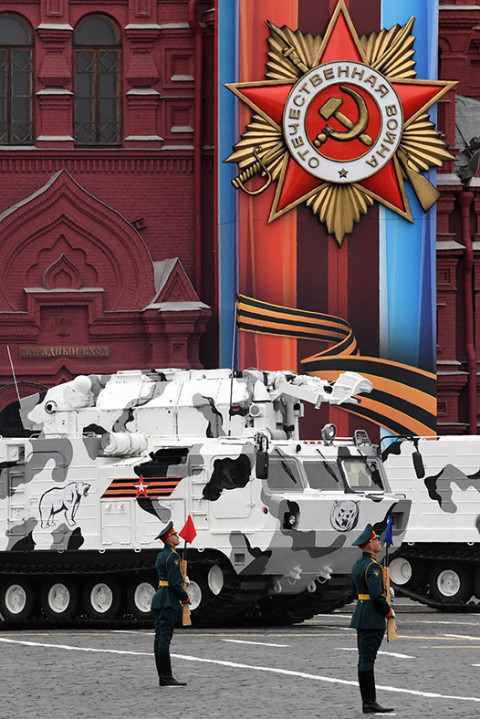 Victory Day is Russia's biggest secular holiday, commemorating the Red Army's losses in World War II. Putin said in his parade address "we feel a piercing blood relationship with a generation of heroes and winners".