Russia gives Power Rangers 18 rating as minister brands it 'gay propaganda'
Yellow Ranger, played by Becky G, has been lauded as an LGBT cinematic superhero.
The Russian film classification board has given the new Power Rangers reboot an 18+ certificate, allegedly over the film's inclusion of an LGBT character.
Although no official reason has been given, the move follows intense media coverage over the inclusion of a lesbian protagonist in the form of Yellow Ranger, Trini.
The character, played by singer Becky G — real name Rebecca Marie Gomez — is being described as the first LGBT superhero on the big screen. The 20-year-old claimed she was "really proud" of the brief moment her character questions her sexuality.
This plot line potentially contradicts a controversial Russian anti-gay law passed in 2013 that banned "propaganda of nontraditional sexual relations".
Russian legislator Vitaly Milonov, who introduced the bill, reportedly singled out Lionsgate's revival of the 1990s superhero classic for criticism prior to its release on Friday (24 March), branding its director Dean Israelite "a scumbag".
Molinov then went on to compare the film to fascist ideology, exclaiming "if fascist ideology is banned in our country, then [movies by] the likes of Dean Israelite should be banned first thing", according to The Hollywood Reporter.
His outrage was mirrored by legislative colleague Alexei Xhuralev, who claimed the film amounted to "gay propaganda" when speaking on conservative television network Tsargrad.
"Some officials don't want to observe laws adopted by the state duma [lower chamber of Russian parliament], specifically the law banning gay propaganda among minors," he said.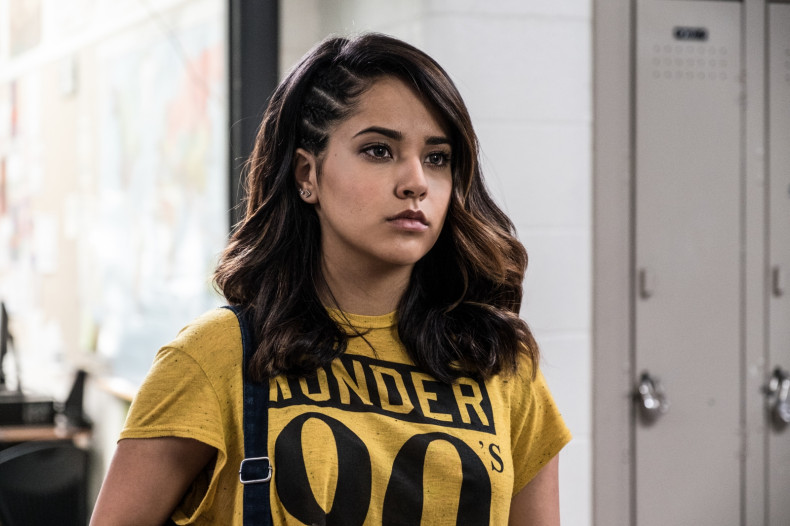 Israelite has previously defended the progressive tone of the film, declaring a hope that Power Rangers represents the modern teenage experience.
In an interview with Vanity Fair he said he seeks to give "voices to characters that are underrepresented in not just movies, but also superhero movies".
The sexuality of Trinni has been welcomed by David Yost, the actor played the Blue Ranger in the original Mighty Morphin Power Rangers TV series and has since come out as gay.
"I think so many people in the LGBTQI community are going to be excited to see that representation," he told the Reporter.
It is not the first-time Russian regulators have reacted strongly to gay characters. Earlier this month it was revealed the country had considered banning the live-action version of Beauty and the Beast LeFou, played by Josh Gad, experiences a "gay moment".
The film was ultimately given a general release, but with a 16+ certificate, significantly marginalising its target audience of young children.
While Trini/Yellow Ranger is the first LGBT superhero with a leading role in a cinema blockbuster, she is not the first gay superhero seen on screens: ABC's Agents of S.H.I.E.L.D. (which is set in the Marvel's cinematic universe, that features Avengers, Thor and Iron Man) and CW's Arrow franchise (includes popular Legends of Tomorrow, Flash and Supergirl TV shows) also feature LGBT characters in supporting and lead roles.