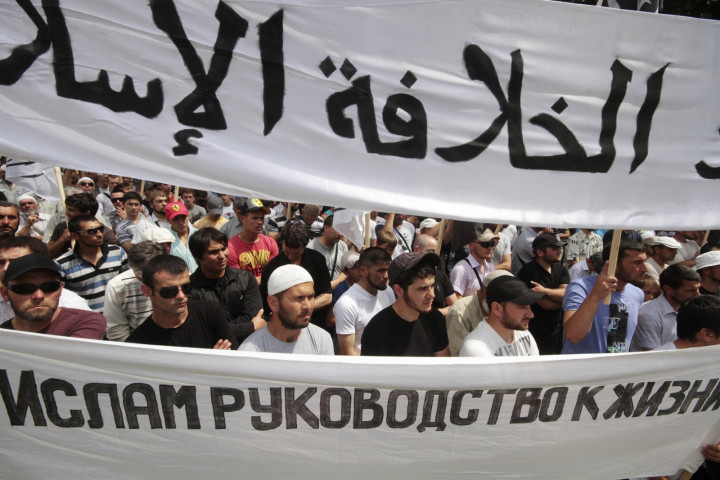 Authorities of Russia's Republic of Tatarstan have arrested eight members of the London-based Islamic sect Hizb ut-Tahrir on terrorism charges.
Russia's Federal Security Service, the FSB, said they found a lot of propaganda material, including printed material and electronic texts with "extremist content" at 20 places linked to the suspects. It added that the eight were involved in recruiting Muslims in the region to engage in "attempted coups in Syria, Egypt, Uzbekistan, Kyrgyzstan and other countries".
Hizb ut-Tahrir al-Islami, or Islamic Party of Liberation, is considered a terrorist organisation in many countries, including Russia, which banned its activities in 2003 under Supreme Court decision. The Sunni group, which was founded in 1953 in Jerusalem by a Palestinian scholar and judge, is active in 45 countries with a membership of about one million.
It mainly seeks to establish a global caliphate of Muslims governed by sharia law with an elected caliph. Some Hizb ut-Tahrir members have openly encouraged young Muslims to go and join Isis to achieve the Islamic caliphate. But the official line is to operate through non-violent means to overthrow governments and make them become wilaya or administrative province of the caliphate. The organisation operates freely in the US and the UK.
A 2003 Newsnight investigation discovered that the group's website promoted racism and anti-Semitic hatred, "calling suicide bombers martyrs and urging Muslims to kill Jews".
In a recent interview with Australian ABC network, Hizb ut-Tahrir spokesman Wassim Doureihi dodged questions about Isis and refused to condemn beheadings.
Australian PM Tony Abbott labelled the group "un-Islamic" and "un-Australian" after the interview. "Hizb ut-Tahrir is an organisation with an ideology which justifies terrorism and that's why I say it's un-Australian," he told Fairfax Radio on Thursday.
"It's also un-Islamic, because no respectable Muslim should have these views."
The organisation has not been banned because there are no evidence it engages in terrorism. New laws that are to be approved by the end of the year should make promotion of terrorism illegal.