Russia: Revolutionary secret warfare system tested with capability to 'switch off enemy weapons'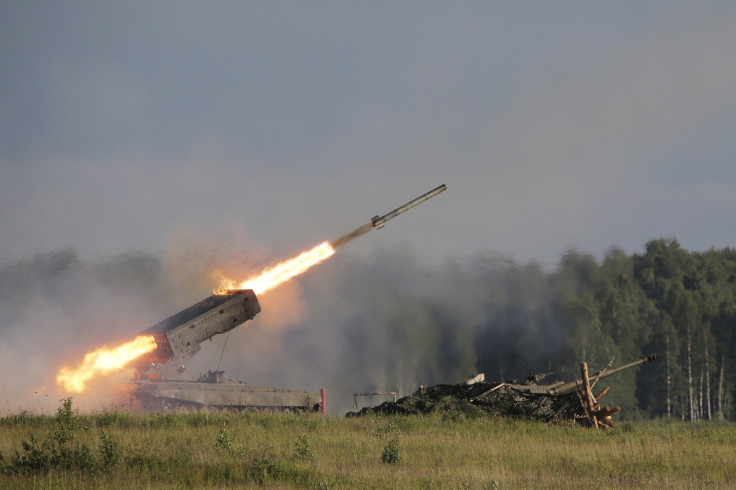 A new system is being developed by the Russians which can switch off foreign satellites and enemy weapons.
It is a "fundamentally new electronic warfare system" which can be mounted on ground-based as well as air and sea-borne carriers, say its makers.
"The system will target the enemy's deck-based, tactical, long-range and strategic aircraft, electronic means and suppress foreign military satellites' radio-electronic equipment," Russia's Radio-Electronic Technologies Group (KRET) Deputy CEO Yuri Mayevsky told Russian news agency TASS.
"It will fully suppress communications, navigation and target location and the use of high-precision weapons," said adviser to the KRET first deputy CEO Vladimir Mikheyev.
"The system will be used against cruise missiles and will suppress satellite-based radio location systems.
"It will actually switch off enemy weapons."
The system's ground component will be tested soon, he claims according to Mail Online.
"Ground tests are now going on in workshops. At the end of the year, the system's component will leave the factory gates for trials at testing ranges," he told TASS news agency.
Russia's Deputy Prime Minister Dmitri Rogozin, said on Russian television: "This revolution is connected with the rapid development of highly accurate means of destruction. These are cruise missiles and high-speed rocket weapons. In the future, there will be hypersonic weapons."
Rogozin spoke specifically about the development of superweapons. "We are creating a weapon that could be called a superweapon. This is a weapon that will allow us to see the enemy sooner than he will see us and to inflict a blow on him, in retaliatory measures, that will be irreversible for him."
Meanwhile Russian President Vladimir Putin disclosed that Russia, following the Chinese military, is building state-of-the-art space weapons that would "guarantee [for] Russia the fulfillment of space defense tasks for the period until 2020," he said in a Washington Times report.
"It includes systems of missile and air attack warning, means of target detection and destruction," Putin said. "Creating such a system needs detailed designing, effective construction and a careful analysis of threats and development plans for means of attack."
© Copyright IBTimes 2023. All rights reserved.