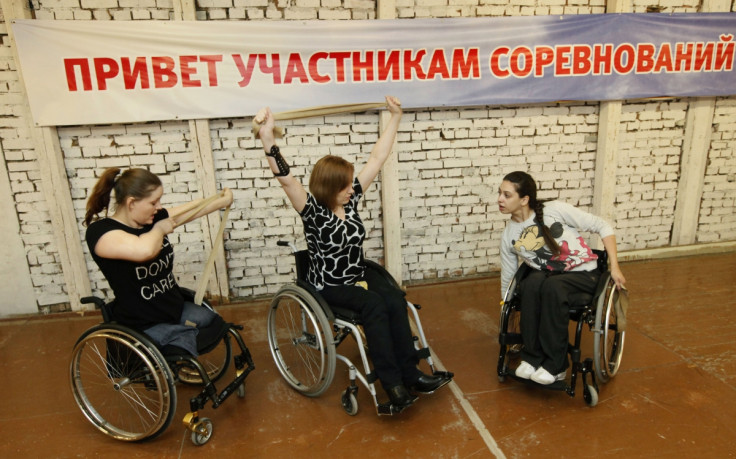 Health advocates and campaigners in Russia are reacting angrily to a government policy of cutting off disability benefits in welfare measures that have affected hundreds of thousands of people.
Russia's ministry of labour and social protection introduced new assessment criteria at the start of 2015 where benefits of up to 15,000 roubles a month (£150), would only be paid to those deemed to have lost at least 40% of one of their body functions. However, any assessment would not take into account the person's overall condition.
Marina Nizhegorodova, whose five-year-old son Daniil was struck off Russia's disability register in October 2015, told Radio Free Europe/Radio Liberty how her family now is struggling to pay the bills for his treatment for a life-threatening genetic disease. Under the new rule, health officials ruled that he had lost only 30% of his functions and therefore no longer qualified for his disability allowance.
She told the radio station: "Now we have to pay for the tests and the drugs from our own pocket. They took everything away from us."
The number of Russians registered as disabled dropped by 500,000 in 18 months to 2.5 million in September 2015, which has led campaigners to slam the Russian government's cost cutting measures as hitting the most vulnerable.
Sergei Koloskov, a disability rights advocate and member of Russia's public chamber said: "A patient's condition should not worsen, he should not be deprived of social protection just because the control mechanism has changed. No longer approving people who were previously approved simply because the criteria are different is a profoundly vicious thing to do," RFE/RL reported.
Pressure from patients and disability rights activists saw the government ease the rules for those who had conditions like bronchial asthma and Type 1 diabetes. But that has not eased concerns among campaigners who say the criteria for assessing disability remain unchanged.
Russia's economy is reeling from a slump in the price of its main export, oil as well as western sanctions in the wake of the conflict in eastern Ukraine. It is considering cutting its military expenditure and the government's welfare budget is being cut to help balance the books.