A Russian nationalist convicted for her role in the murders of a Russian human rights lawyer and opposition journalist claims the Kremlin ordered the hits.
In 2011, two members of the Military Organization of Russian Nationalists, BORN, Yevgenia Khasis and Nikita Tikhonov were sentenced to 18 years and life imprisonment respectively after being found guilty of the murder of human rights lawyer Stanislav Markelov and Anastasia Baburova, a journalist with opposition newspaper Novaya Gazeta, in Moscow in 2009.
In 2014, Tikhonov was sentenced to an extra 18 years in jail after being found guilty of a role in the murder of judge Eduard Chuvashov in 2010.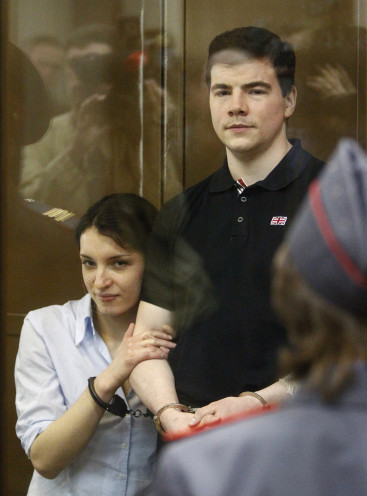 But Khasis alleges the ultra-nationalist group had close ties with the Kremlin's "Grey Cardinal", feared political fixer Vyascheslav Surkov, who ordered the hits.
The two are now key witnesses in the trial of group ideologue Ilya Goryachev, who was extradited from Serbia to face charges of complicity in the group's murders.
Khasis alleges Goryachev has close ties to the Kremlin and its former deputy prime minister Surkov, who is now Russia's aide for relations with the breakaway republics of South Ossetia and Abkhazia.
She alleges Goryachev took orders from administration member Leonid Simunin.
"When Khasis and Goryachev were questioned together, she claimed outright — and I have this on record — that Surkov, [another man named] Karpov and Simunin ordered the murders, and that Goryachev allegedly told her that in person," Goryachev's lawyer Mark Feigin told The Moscow Times.
In court, Khasis previously alleged Goryachev carried out the murders in order to blackmail the Kremlin and fund ultra-nationalist operations. But according to Feigin, Khasis alleges that Surkov is behind the hits.
Goryachev maintains his innocence and says he was framed after refusing to join the FSB as an agent. But experts believe Surkov's Kremlin opponents may be manipulating the trial to undermine him.
"It is very possible that Surkov's enemies want to use testimony about his ties to extremist groups against him," Vladimir Pribylovsky, director of the Panorama think tank, told the paper, adding that "if necessary, Goryachev could testify against Surkov".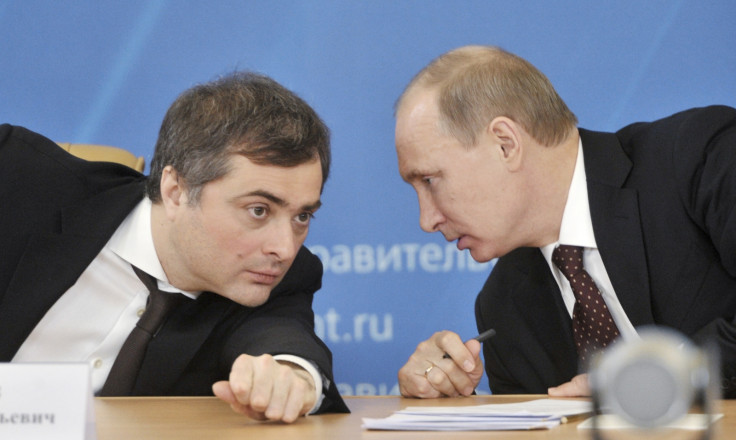 Two other members of the group were jailed on 22 April for their role in the murders.
Vyacheslav Isayev and Maxim Baklagin were each sentenced to life imprisonment in a Moscow court for their role in a series of murders, including that of Markelov.
They colluded with former KGB agent Alexei Korshunov and other members of BORN in the murder of Chuvashov in 2010, who had convicted a number of far-right activists for hate crime offences. Korshunov was killed in an accidental grenade explosion in 2011.
Also in 2010, Isayev and Baklagin killed taxi driver Soso Khachikyan, after hearing on sensationalist news channel LifeNews that he had attacked the manager of a phone shop, resulting in her miscarrying. It later emerged the report was mistaken and the woman had not miscarried.
At previous trials, members of the group have been convicted for a string of other high-profile murders.
Mikhail Volkov was convicted for stabbing to death anti-fascist activist Fyodor Filatov, and shot dead suspected Islamist nationalist Rasul Khalilov in 2009, and was sentenced to 25 years in prison.
A fourth suspect, Yury Tikhomirov, was acquitted of firearms offences and being a member of an illegal organisation on 21 April but will be sent back to jail after being convicted in 2012 for murdering anti-fascist activist Ilya Dzhaparidze in 2009.