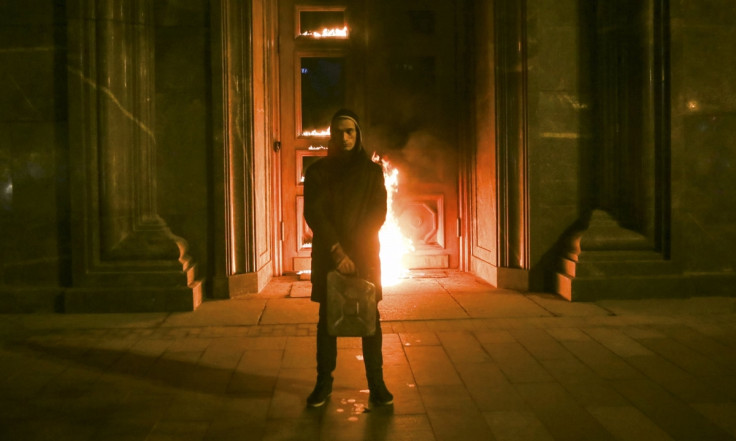 A Russian artist and political activist has been arrested after setting fire to the headquarters of the FSB in Moscow. He has been charged with vandalism.
Pyotr Pavlensky set fire to the door of the Lubyanka, the former headquarters of the KGB and now of its successors the FSB, and was pictured standing in front of the blaze holding a can of petrol.
His lawyer, Olga Chavdar, said that Pavlensky set fire to the doors of the building in central Moscow at 1am local time on Monday 9 November, AFP reported. He was questioned until 5am, and has been charged with vandalism, which carries a maximum three-year sentence, the BBC reported.
Pavlensky was arrested in 2013 after he nailed his scrotum to the paving stones in Red Square in protest at government oppression.
The artist released a video of his latest protest, and said in a statement: ""The FSB acts using a method of uninterrupted terror and maintains power over 146 million people.
The Lubyanka, which takes up an entire block in central Moscow, also houses a prison. During the Soviet era the building was used for interrogations and extrajudicial killings.
Previously, Pavlensky has performed a series of protests against political repression in Russia, sewing his lips shut in protest against the detention of punk protest band Pussy Riot, wrapping himself in barbed wire outside Russia's parliament building the same year, and cutting off part of his ear in protest at the forced psychiatric treatment of dissidents during the Soviet era.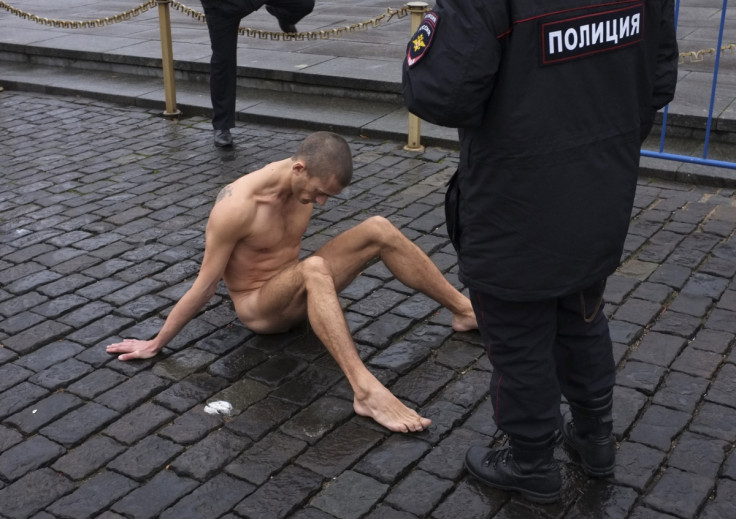 He currently faces three years in prison for a performance in which he reccreated the sights and sounds of the the Maidan protests in Kiev, Ukraine, which led to pro-Moscow president Viktor Yanukovich being ousted from power, by setting tyres alight and banging metal drums. Pavlensky said the performance was to stir Russians from their political apathy.