Russian federal prosecutors have finally launched an investigation into the reported mass abductions and torture of gay men in Chechnya.
The move follows pressure from Russian and international campaigners, in the wake of the revelations by the independent newspaper Novaya Gazeta, that gay men in the predominantly Muslim southern republic were facing violent persecution.
Russia's human rights commissioner Tatyana Moskalkova, as well as the newspaper, had requested the abductions be investigated.
The press service of the country's prosecutor-general's office told the TASS news agency: "Currently, prosecutors from the Chechen Republic and the region's law enforcement agencies have launched probes into the alleged abductions of people."
Chechen authorities have rejected accusations by the newspaper that gay men were being detained and beaten, with at least three reportedly killed.
Moskalkova said she would investigate the reports and had asked Chechnya's interior minister if any complaints about abductions had been submitted. The republic's ministry said it had not received any such complaints between 1 January and 1 April.
"We spoke to a well-known human rights activist and she also said that she had not received any such complaints. Now I have sent requests to the republic's prosecutor and the Prosecutor-General's Office," she said, according to TASS.
Board member of the Russian LGBT Network, Igor Kochetkov told Meduza news agency that his group has opened a shelter in Moscow for gay men fleeing persecution in Chechnya and is looking to relocate them to western countries, where they can be granted asylum.
President of Chechnya, Ramzan Kadyrov, criticised human rights organisations for carrying out "a massive information attack" on Chechnya which sought to "demonise our society, lifestyle, traditions and customs."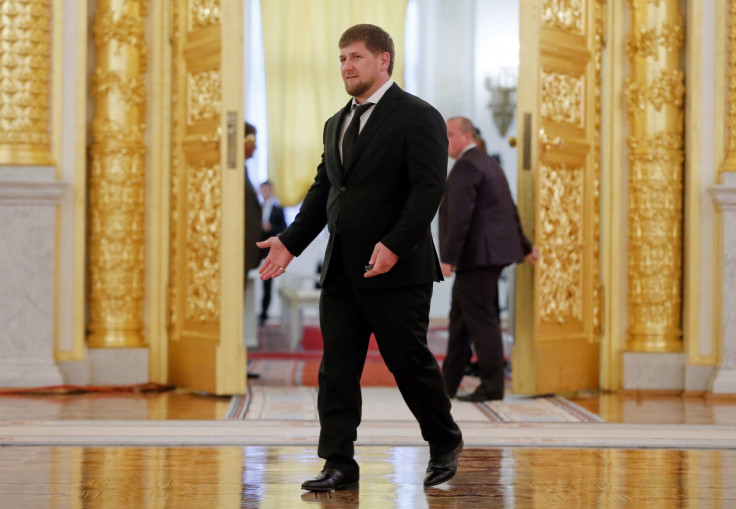 The journalist who broke the story, Elena Milashina, told the Washington Post she feared for her safety following calls for retribution by the republic's minister.
"Now I think I will leave the country for a while, too. It doesn't matter that Kremlin spokesman Dmitry Peskov announced clearly that journalists are under the Kremlin's protection and that no one can kill them for their professional duty. The threat still exists," she said.
Minister for external relations and the media, Dzhambulat Umarov, told the radio station Govorit Moscow that there were no threats against any journalists.
"This is a normal Caucasian rhetoric. This is a normal reaction to what they are trying to blame us for. We have no aggression to journalistic work. There is aggression in the approach," he said.