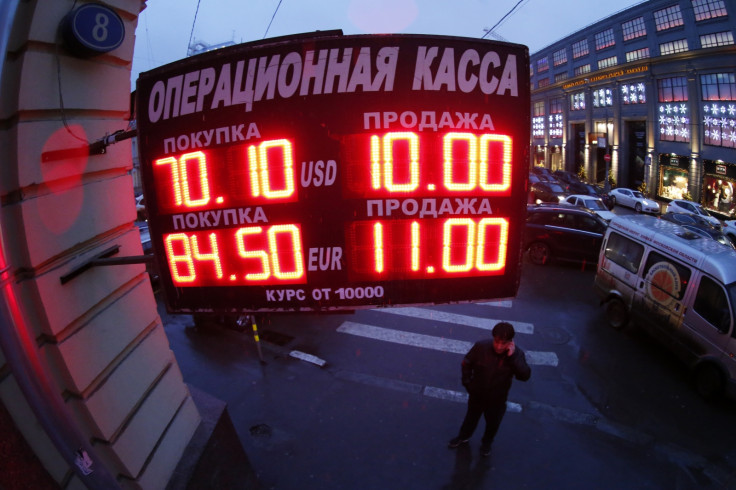 Russia's central bank has said it is not discussing the possibility of introducing a mechanism to suspend trading on the foreign exchange market in the event of drastic currency fluctuations.
The Bank spent around $2bn on Monday in a bid to shore up the value of the ruble, following its landmark decision to boost interest rates to 17%.
The intervention did not manage to halt the ruble sliding in value on Tuesday, reaching 79 against the dollar at one point. The currency opened at around 66 to the dollar on Wednesday morning and had fallen to 68 against the dollar at 10:00 GMT.
Meanwhile the Russian government has agreed a plan with the central bank on ways to tackle problems on the FX market, according to Russian news agency Interfax.
Citing a Kremlin economic aide, Andrei Belousov, the agency said that "consolidated actions" had been agreed at a meeting on Tuesday with Prime Minister Dmitry Medvedev, although the agency did not reveal specifics.