Rwanda: Suspected Isis-recruiting imam shot dead by police in custody escape attempt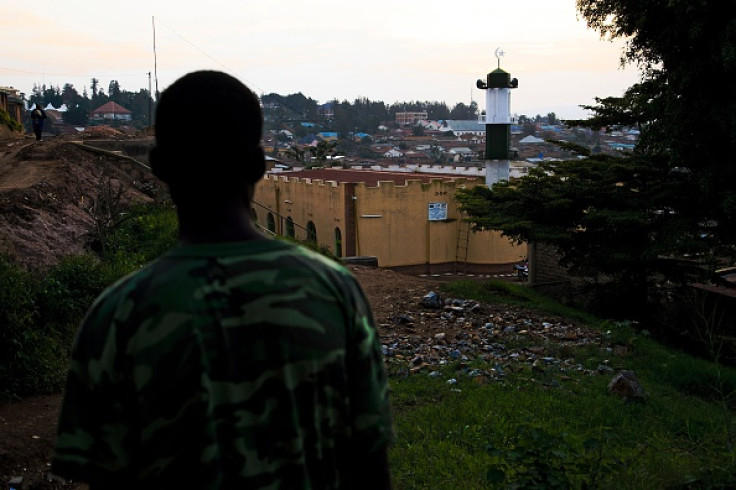 The Rwandan police have shot dead an Islamic cleric suspected of trying to recruit fighters for the Islamic State (Isis) terror group. The imam was killed in the capital Kigali as he tried to escape police custody.
Muhammad Mugemangango worked as a deputy imam at the Kimironko mosque in Kigali. He had been under investigation as he was suspected of trying to convince youths to join IS in Syria and Iraq. The imam was with a group of police officers at his residence in Kimironko for a search operation, when he attempted to flee.
"He jumped off the vehicle, whereupon he was shot so he [would not] escape but died in the process," police said in a statement. "Muhammad Mugemangango was under investigation for mentoring Rwandan youths into Jihad and recruiting them to join Islamic State (Isis) in Syria. Investigation continues to establish further details in this case.
"Rwanda National Police, acting on info provided by the public, has detected formation of terror networks and we will do our best to unmask the network and deal with them in accordance with the law," the statement concluded.
The majority of Rwandans are Christians and only 2% of the population (235,600 people) are Muslims. Although the African nation has experienced an ethnic conflict in 1994, it was never victim of religious tensions or terror attacks carried out by religious groups.
One of Rwanda's main Muslim associations, Rwanda Muslims, said it would start circulating messages against radicalisation after the incident, according to Reuters. The association added it was aware at least five Rwandan Muslims had vanished after travelling south of the country, but could not confirm whether they were connected to the imam.
© Copyright IBTimes 2023. All rights reserved.