Ryanair refuses to publish full list of cancelled flights
Irish airline said over the weekend that it will cancel up to 50 flights a day over the next six weeks.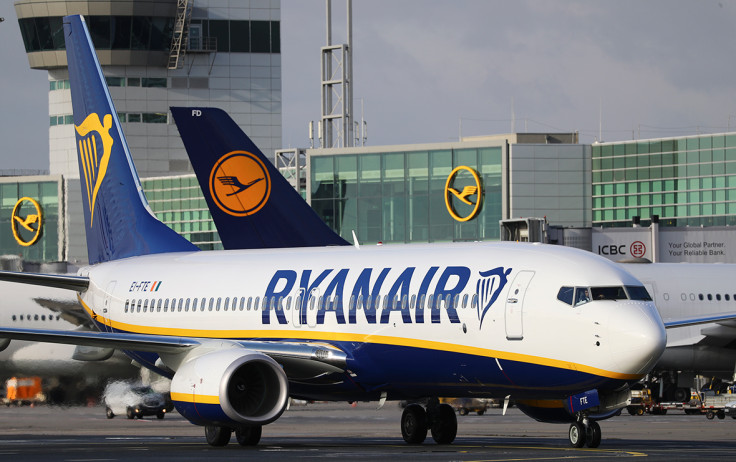 Pressure is mounting on Ryanair to publish the full list of the flights it plans to cancel over the next six weeks, amid growing criticism from furious passengers.
On Saturday (16 September), the budget airline revealed it would cancel between 40 to 50 flights a day over the next six weeks, in a bid to clear a backlog of pilot holidays after admitting it had "messed up" staff leave.
The airline is shifting its holiday year to run from January to December, rather than the current system, which sees it run from April to March. As a result, it had to allocate annual leave to pilots in September and October.
"We have messed up in the planning of pilot holidays and we're working hard to fix that," the airline's chief marketing office Kenny Jacobs said.
"We will cancel 40 to 50 flights daily for the next six weeks, less than 2% of our schedule, with a slightly higher number initially, as we begin to implement these cancellations."
Ryanair also said the drastic decision to cancel flights was motivated by its need to improve punctuality, which has fallen from 90% to below 80% in the first two weeks of September. Up to 400,000 passengers across 2,000 flights could be affected over the six-week period and 82 scheduled services were cancelled on Sunday (17 September) alone.
However, the Irish carrier's decision to only publish a list of flights affected until this Wednesday(20 September) has come under intense criticism by passengers and consumer groups, who claim they needed a longer notice.
"It is essential Ryanair release full list of flights affected so passengers have time to make arrangements," said a statement from Which?
Ryanair, which has offered to reimburse passengers whose flights were cancelled or to find them an alternative flight, said a new list of cancelled services would be published on Monday (18 September) and that affected passengers would be notified via email.
"We will continue to send regular updates and post flight information on our website, with the next set of cancellations to be issued on Monday," Jacobs added.
"We apologise sincerely to all affected customers for these cancellations."
Some passengers online vented their anger at the airline, after a cancellation meant they would be forced to cancel their holidays, while others complained of being stranded abroad after the alternative flights they were offered were not due for a number of days.
Meanwhile, Martin Callanan, the aviation minister, described the reports of stranded Ryanair passengers as very concerning.
"We expect all airlines to fulfil their obligations to their customers and do everything possible to notify them well in advance of any disruption to their journey," he said.
"In the event of any disruption or cancellation, airlines must ensure customers are fully compensated and every effort is made to provide alternative travel arrangements."
Shares in the Irish airline, which is Europe's biggest carrier, were hit by the growing criticism over the decision and fell as much as 3% in early trading on Monday.
© Copyright IBTimes 2023. All rights reserved.