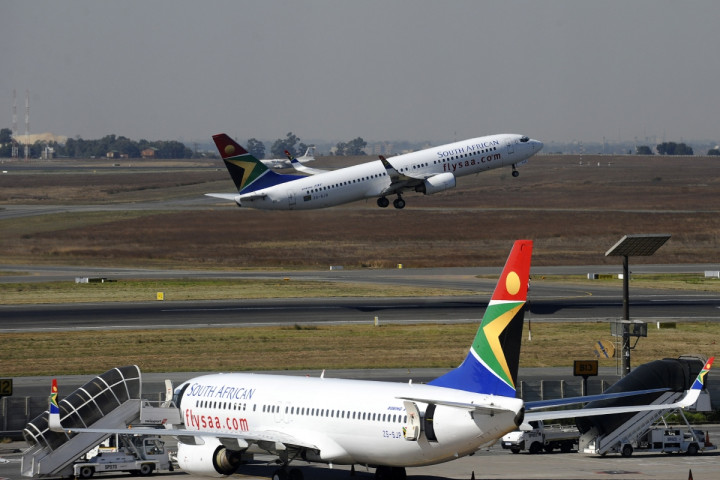 At least 25 passengers of a South African Airways (SAA) flight to Hong Kong were injured as the plane hit severe turbulence.
The airline said its SA286 flight, which took off from Johannesburg, ran into the turbulence as it was flying over the Malaysian capital of Kuala Lumpur overnight.
Witnesses said many were asleep as the aircraft was tossed about, throwing passengers out of their seats.
"It was like the end of the world," passenger David Mkumbuje told the South China Morning Post, adding that the turbulence lasted for several minutes.
SAA said that 25 of the 165 passengers on board and three crew members sustained injuries.
Passenger Brian Heuer said: "Most of the injured hit their heads on the roof of the cabin."
SAA said in a statement about the incident: "The crew of the flight immediately requested medical assistance for the passengers, which was arranged and ready on arrival of the aircraft in Hong Kong."
"SAA requested medical and trauma assistance which are now attending to the passengers and crew. SA286 landed safely in Hong Kong."
Those wounded were taken to three hospitals in the semi-autonomous city. The Hong Kong fire department said two passengers were critically injured.
Photos uploaded by passengers on social media showed cracks and holes in the ceiling of the plane.
Twitter user @NSK_CPT wrote:
Instagram user Ewald Sadie wrote on Instagram: "Worst flight ever. Crazy turbulence sent people flying everywhere."