Indian batting maestro Sachin Tendulkar has announced his retirement from one-day cricket, putting an end to a glorious 23-year-old career in the short format of the game, in which he holds almost every batting record.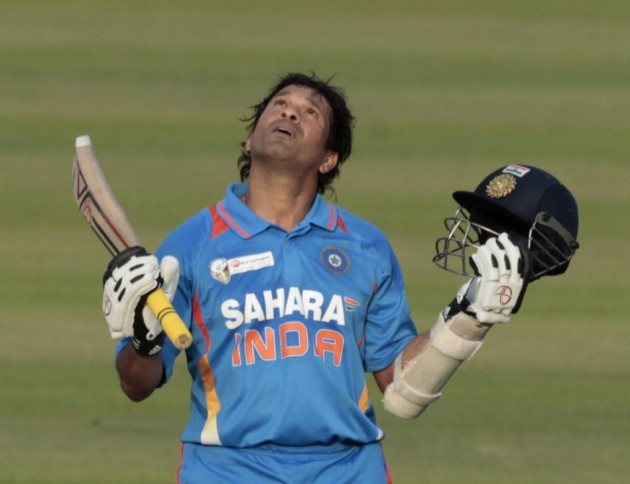 The right-handed batsman from Mumbai made the announcement this morning, before the national selectors met to select the team for the upcoming series against Pakistan. The news broke out on social networking sites, with Press Trust of India (PTI) confirming it.
"Sachin Tendulkar announces retirement from one-day cricket: BCCI," PTI tweeted on their official page.
Tendulkar expressed his delight to be a part of the World Cup winning squad in 2011 and has wished the team success in defending their title in 2015.
"I have decided to retire from the One Day format of the game. I feel blessed to have fulfilled the dream of being part of a World Cup wining Indian team. The preparatory process to defend the World Cup in 2015 should begin early and in right earnest. I would like to wish the team all the very best for the future. I am eternally grateful to all my well wishers for their unconditional support and love over the years," the 39-year-old said in a statement released by the BCCI.
Tendulkar made his one-day international debut in December 1989, as a 16-year-old against Pakistan. The 39-year-old played his last ODI in March also against Pakistan during the Asia Cup tournament in Dhaka.
The batsman leaves the ODI stage after piling up 18,426 runs in 463 matches at an average of 44.83, with 49 centuries and 96 fifties to this name. He also became the first player in the history of the ODIs to score a double hundred, when he smashed 200 not out against South Africa in 2010.
Tendulkar had already made himself unavailable for the Twenty20 format in 2006 and will now remain active in only in Tests.