Sacked Texas employee returns to company to kill co-worker before turning gun on himself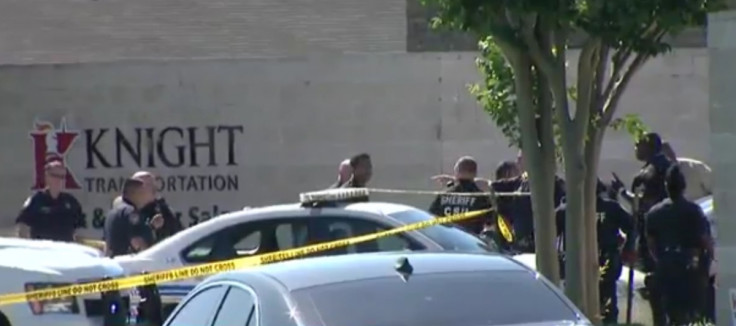 A disgruntled ex-employee returned to his former workplace hours after he was sacked to kill a co-worker with a shotgun before turning the gun on himself. The incident happened inside Knight Transportation in in Harris County, 30 miles (48km) west of Houston, Texas at 9am local time on Wednesday 4 May.
Police put four nearby schools on lock down, fearing the gunman would go on a rampage after the shootings. The gunman had been reportedly sacked earlier that morning and officers were armed with high-powered assault rifles.
According to officials, he went in and fired one shot, described as a "warning shot" before shooting dead one member of staff. Another employee was hit by shrapnel from the shotgun blast and suffered minor injuries, police said.
Sheriff Ron Hickman told KPRC at the scene of the shooting that the dead co-worker appeared to be a supervisor. He did not release the names of the two victims.
"He said something about 'You ruined my life,' then fired a round through the building, then started shooting," Sheriff Hickman said. "Upon entering the facility we found that one employee had been shot and killed, another injured, and ultimately the suspect took his own life a short distance away in the same facility."
"The individual who was terminated (sacked), we believe as a retaliatory act, responded with weapons and came back and initiated the shooting," Hickman added. "Probably being terminated would make him disgruntled, but we don't know yet how long he had been employed here or exactly what the reasons were."
In a statement, a company spokesperson for Knight Transportation said: "It is with deep sadness that we confirm a shooting at our Katy, Texas, facility, and the death of a Knight Transportation employee. Our deepest sympathies are with the family during this difficult time.
"This was the action of a lone former employee, who also died as a result of today's events. One other employee was confirmed to have injuries, and was treated at the scene and released."
© Copyright IBTimes 2023. All rights reserved.