Sacrificial Altar Discovered in 2,200-Year-Old Ancient Greek Shipwreck Near Italy
Deep-sea divers from Global Underwater Explorers (GUE), working together with Italian archaeologists, have uncovered a 2,200-year-old sacrificial altar from an ancient Greek shipwreck that was sunk in Roman times off the Aeolian Island of Panarea near Italy.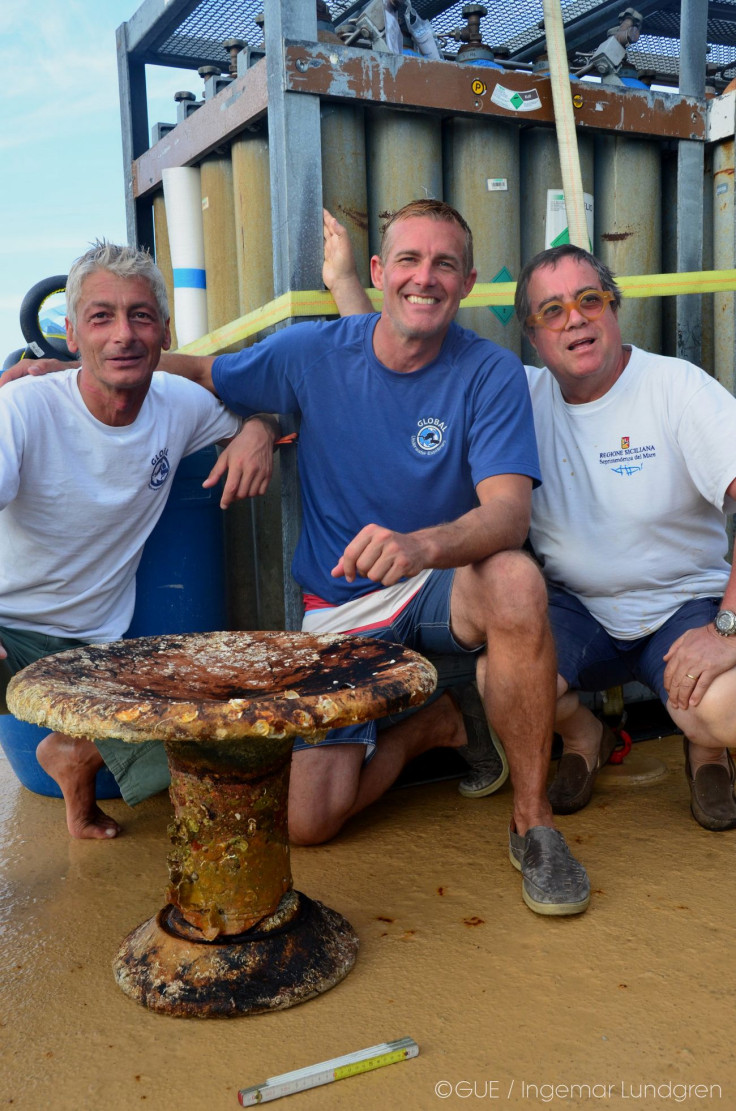 In 2010, Italian researchers from Sicily's Superintendent of the Sea Office detected a 50ft-long wooden vessel at a depth of 426ft (130m) below sea level using sonar and a submersible, i.e. a small vehicle designed to operate underwater that can be remotely-controlled.
The shipwreck, dubbed Panarea III, is thought to be a Mediterranean trade ship that sailed between the ancient cities of Rome and Carthage at some point between 218 and 210BC.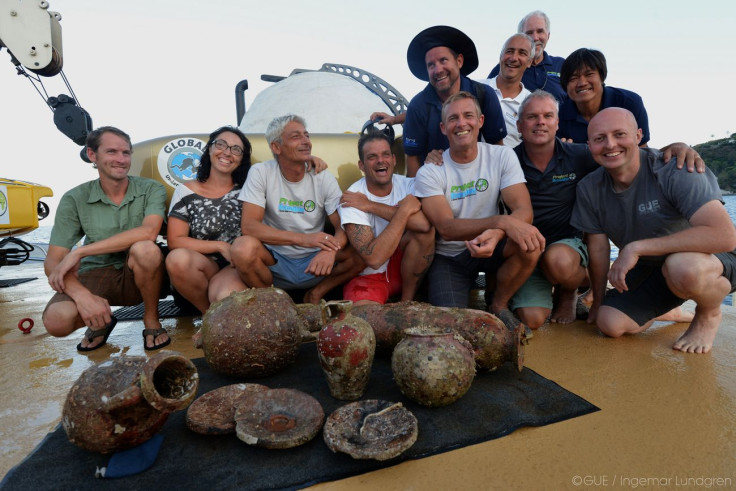 Although the boat was detected, robotic technology is still unable to reach such a depth to retrieve anything from the vessel, so a team of expert technical divers from GUE, a Florida-based non-profit organisation, were called in to investigate.
Working together with submersibles from Brownie's Flobal Logistics, the divers were able to retrieve 16 ancient artefacts including a remarkable sacrificial altar as well as ancient cargo, including pottery jars and wine storage vessels.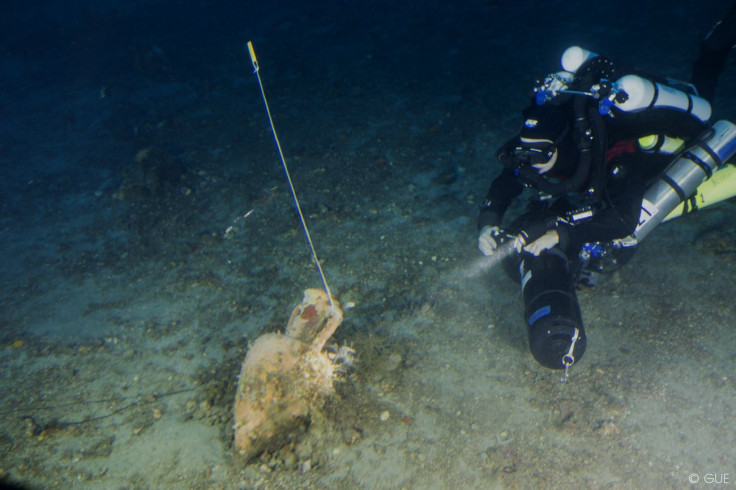 The divers also discovered metal supports still embedded into a base that was likely fastened to the deck of the wooden boat.
"The sacrificial altar is one of many unique discoveries that promise to help redefine what we understand about ancient trade routes and commerce in the third century BC," GUE said in a statement.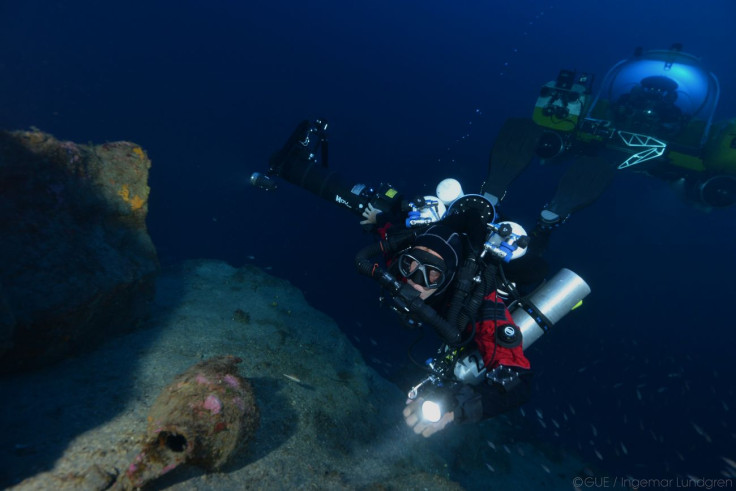 This shipwreck discovery is part of the Project Baseline Mediterranean expedition, which supports the efforts of hundreds of Project Baseline volunteers around the world who work to support their local environment in diving missions.
The expedition began in the Bahamas in February before traversing through Florida, The Azores, Portugal, France, Spain and Italy.
Project Baseline includes an international team of experts in archaeology, submersibles and deep technical Scuba diving, exploring and documenting at depths between 100 and 1,000ft.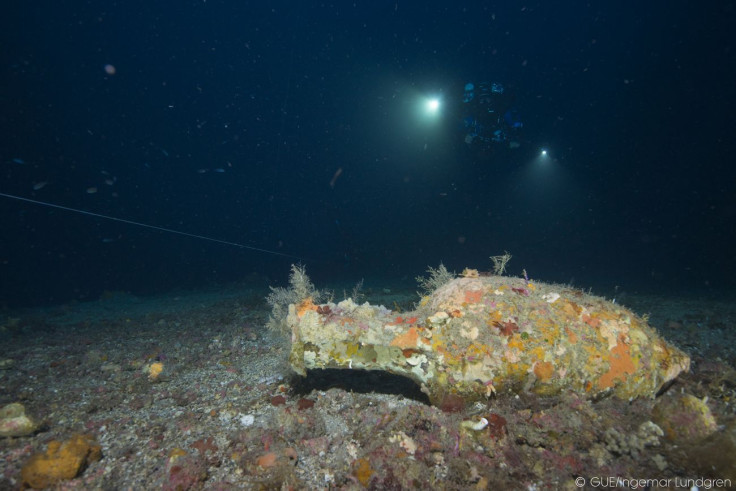 © Copyright IBTimes 2023. All rights reserved.