Update 3pm: Apple has claimed to have resolved the problem and has said it will take a few hours for users to start seeing Safari running as normal. The issue is believe to have affected those whose Safari suggestions cache updated between the hours of 9am and 12am GMT. Apple is yet to reveal specifics as to the exact cause of the outage.
Apple iPhone and Mac users are reporting complaints of Safari crashing every time they go to type anything into search bar of the web browser. The problem appears to be affecting scores of Apple users who have been ranting on social media over the outage.
The software glitch is causing Apple's internet app to close and go back to the iPhone home screen or Mac desktop the moment a user attempts to type in the URL address bar. It appears from complaints that those using various versions of iOS 9 are affected, suggesting this could be a server issue rather than specific software problem. Generation of iPhone is not an issue either as there are disgruntled comments from owners of the iPhone 5 to iPhone 6S.
Users have said that even after a hard reset, clearing their cache, deleting browsing history and disabling third party keyboards they are still at a loss.
How to fix Safari crashing on iPhone
As yet no one knows what is causing the issue but users are pointing towards a problem with Safari suggestions feature. A temporary fix has been discovered that will stop Safari crashing by turning this function off or by using private browsing mode.
To turn off Safari suggestions on your iPhone go to settings, then Safari and switch off 'Safari suggestions'.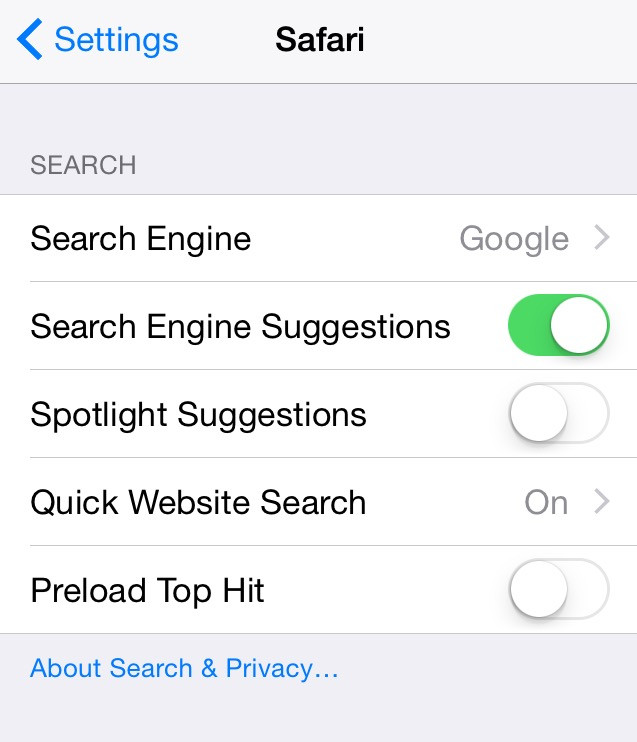 Apple has yet to respond to the issue and confirm whether it is hardware or software related. If it is the latter we would imagine Apple will have to roll out a new software update in order to fix the bug.
In the meantime users have plenty of other web browsing options on both iPhone and Mac from Google Chrome, Opera, and Firefox to name a few.