The 'cooperating' alleged terrorist Salah Abdeslam, the key suspect in the Paris Attacks now in Belgian Police custody, has said that he backed out of blowing himself up at the Stade de France. The alleged Islamic State (Isis) militant told Belgian investigators on 19 March that he changed his mind about detonating a suicide vest on 13 November last year, before fleeing France.
The 26-year-old was wounded and captured in a hail of bullets on Friday after anti-terror police launched a raid in the troubled Brussels district of Molenbeek. The raid ended a four-month manhunt for the fugitive where he was frequently described as the most wanted man in Europe.
His lawyers have said that the failed terrorist is "cooperating" with the ongoing Belgian Federal Police investigation. Prosecutors hope the information provided by the French-Moroccan will unravel information about an extended IS (Daesh) terrorist cell operating in Western Europe.
Abdeslam has already been charged with "terrorist murder" with French President François Hollande saying that France will sough his extradition "as quickly as possible". His lawyer, Sven Mary, says he will attempt to fight off the extradition.
Lead French investigator, François Molins, quoted Abdeslam's statement to a magistrate in Brussels: "He wanted to blow himself up at the Stade de France and backed out," it read. The Belgium-born French national was shot below the knee during his arrest and has now been transferred to a secure jail in Bruges.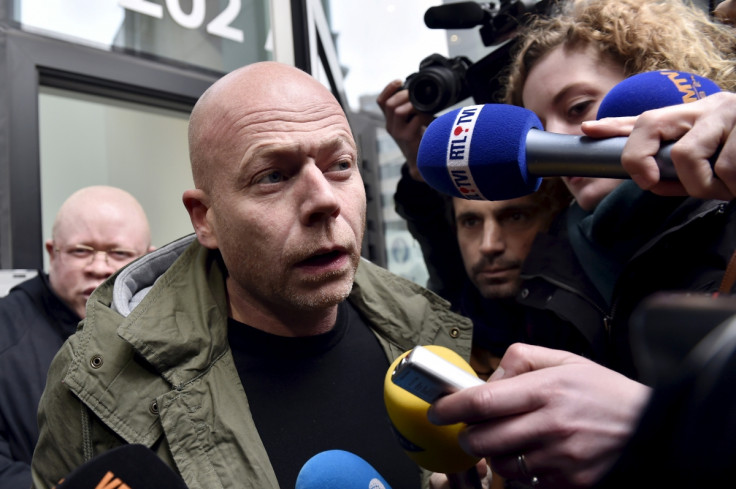 Molins said that information provided by Abdeslam at this stage should be treated with caution and international police force, Interpol, issued an advisory to the UK and other member states to be extra vigilant at border controls as Islamist terrorists scramble to leave Europe after Abdeslam's arrest.
The Paris Attacks, which were claimed by IS, saw 130 civilians murdered at the French national stadium – where Abdeslam's brother Brahim blew himself up - bars and the Bataclan concert hall. After backing down from blowing himself up the former bar manager was believed to have fled returning to the now-infamous Molenbeek district.
Hiding in plain sight, he was thought to have evaded capture earlier last week escaping whilst Algerian national, Mohamed Belkaid, was shot dead, Kalashnikov still in hand, surrounded by Salafist literature and IS propaganda.
But the police caught up with him at an apartment just 500m from his family home alongside suspected accomplice, Monir Ahmed Alaaj, also known as Amine Choukry. Alaaj, has also been charged with "terrorist murder".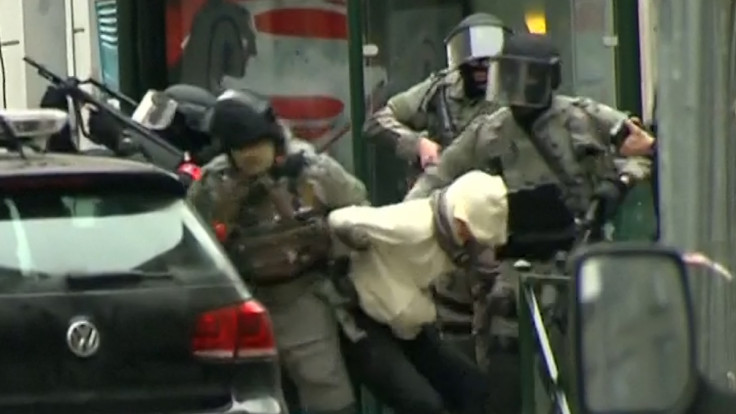 Three members of the same family were also detained, including Abid Aberkan, described as a friend of Abdeslam, charged with "participation in the activities of a terrorist organisation" and "harbouring criminals". As well as Djemila M, who has been charged with harbouring criminals, but is not in custody, and Abid Aberkan's mother, Sihane, who has been freed and faces no charges.
"Anyone linked to Abdeslam will be concerned that their location could be revealed and attempt to run to try and avoid detection," said Jurgen Stock, Interpol secretary general according to the Irish Independent. "It is now vital that countries continue to cooperate and make thorough checks against the information available to them to avoid suspects slipping through the net."
Ten of 11 men suspected of taking part in the Paris Terror attacks are now either dead or have been arrested. The final man, Mohamed Abrini, is still at large and is one of Europe's top three most wanted men.