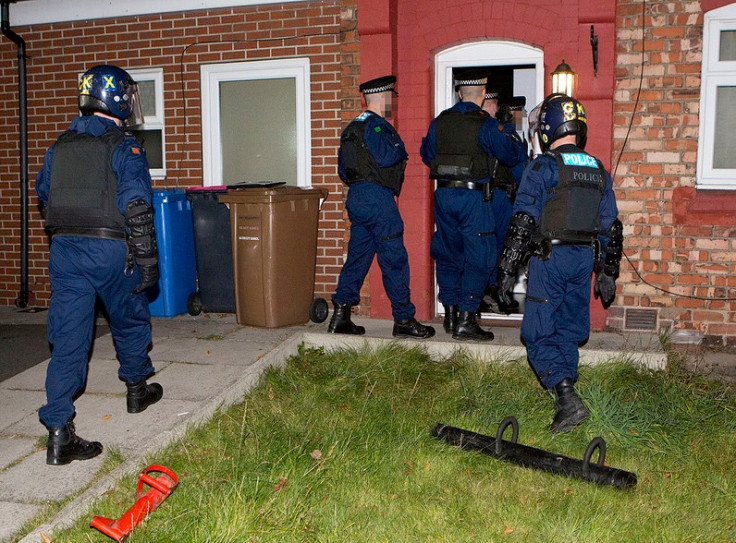 Officers investigating the Salford shooting of a mother and son on their doorstep have raided homes and arrested eight people in the Little Hulton and Eccles areas of the city in an attempt to find illegal firearms. Jayne Hickey, 29, and her seven-year-old son Christian were shot at their home at Gillingham Street on Monday (12 October) when they opened the door to two men. Both sustained leg injuries and were rushed to hospital.
Greater Manchester Police believe the shootings were fallout from a dispute between gangs from Little Hulton and Swinton and are linked to the execution of former gangland leader Paul "Mr Big" Massey. As part of its operation against organised crime, on Friday (16 October), officers from Greater Manchester Police's Salford Division searched nine properties in the hunt for firearms linked to the recent shootings in the area.
The warrants were executed as part of the Project Gulf operation designed to tackle organised crime. Seven men and one woman were arrested on suspicion of a number of offences, ranging from possession with intent to supply to handling stolen goods. A significant amount of Class A and Class B drugs were seized, though no firearms were found. Gulf is part of Programme Challenger, the Greater Manchester approach to tackling organised criminality across the region.
Detective Inspector Alan Clitherow said: "This series of warrants is just one element of the continuing and relentless operation being orchestrated to tackle organised crime gangs in Salford. We wanted to show our communities that we are leaving no stone unturned in the hunt for those responsible for the abhorrent attack on an innocent child and his mother, and that we will not stand for the spate of shootings taking place on our streets in recent weeks.
"But there is still more to do and, as with any fight against organised crime groups embedded in our city, we need residents to come to us with information so we can put a stop to this criminality."