Salma Hayek has admitted that she too feels insecure about her looks despite her gorgeous appearance. However, the 49-year-old actress said her husband François-Henri Pinault is "very good at making me feel like I still got it".
The actress talked about her "insecurities" when she was attending the premiere of her new film Septembers Of Shiraz at the Museum of Tolerance in Los Angeles on Tuesday.
When Entertainment Tonight asked the actress how she maintains her figure, Hayek replied: "I don't always feel I look so amazing. [I have] insecurities. [Just] like everyone else!"
"I still feel a little bit [sexy] because my husband is very good at making me feel like I still got it," Hayek said. "But it's ok, it's not the most important thing in my life to feel the sexiest."
Hayek, who turns 50 in September, also said that she keeps herself fit even though she does not like to work out. She revealed that she maintains her physical fitness by working out while going about her daily work and said she has met a trainer in London who has taught her how to stay in shape.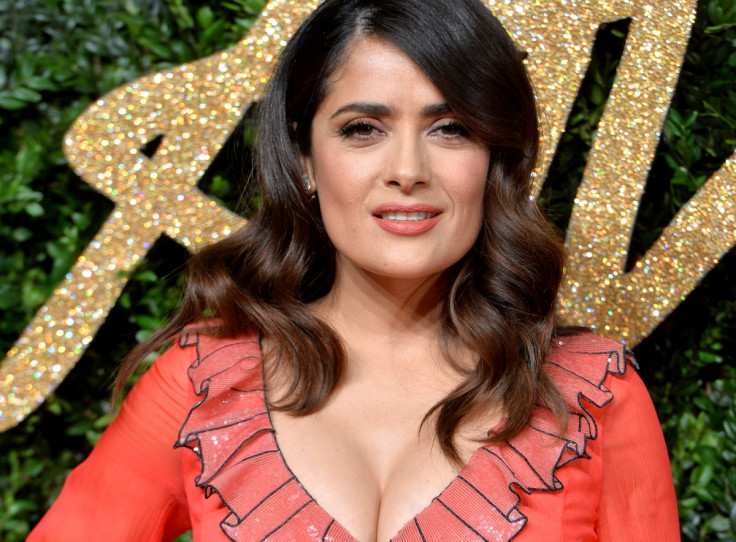 "She showed me a way to rearrange the muscles and the way you operate with them," Hayek said. "It's wonderful to be present with your body instead of just collapsing into the bones."
Hayek and Pinault welcomed their daughter Valentina, 9, when she was 42. The actress, who is also stepmother to three children, said she is not thinking of having more children.
"I'm very blessed because I have three stepchildren, so I have a family of four kids," Hayek said. "Four is enough."
"It's not success in this or in that, or money or things, or beauty. What if you're really beautiful and you're not loved? That's not gonna make you happy. But what makes you happy is, for me, my family," she said. "[They are] the biggest blessing I have."