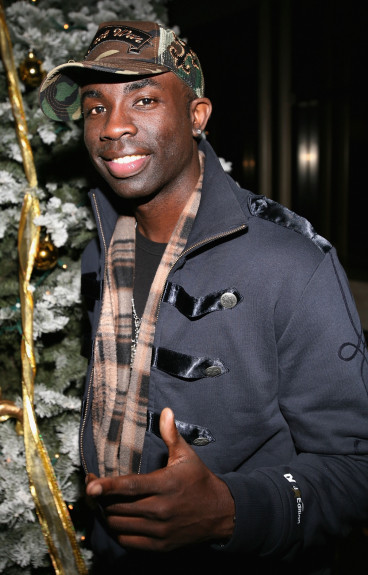 MTV host, actor and Tommy Hilfiger model Sam Sarpong has died at the age of 40. The British-born star, who is best known for co-hosting television show Yo Momma with That 70's Show's Wilmer Valderrama, reportedly fell to his death from a bridge in California.
According to US Weekly, The County of Los Angeles Medical Examiner confirmed Sarpong died on 26 October, and explained theories behind the assumption it may have been the result of a suicide attempt.
Sarpong's publicist, JD Sobol, previously told Variety: "It is with great sadness that the family of Samuel Sarpong Jr must share the news that Sam has passed away.
"The circumstances surrounding his death are currently under investigation and no additional details are known at this time. Information about final arrangements will be forthcoming.
"The family appreciates the thoughts prayers and other expressions of sympathy, and request their privacy be respected at this extremely difficult time. [Sarpong] had a pure heart and always went out of his way to help others. We will all miss him dearly."
A statement was also released yesterday by his management team, Advanced Management, which read: "Devastated to hear that our friend and client @mrsamsarpong is no longer with us. Prayers and thoughts to the entire Sarpong family."
Sarpong, who was the brother of popular UK TV host June Sarpong had appeared in multiple fashion campaigns for Hilfiger, as well as shows for top designers such as Gucci and Versace. He also made fashion history by becoming the first black male model to front a Louis Vuitton editorial campaign. Alongside hosting and modelling, he also did a lot of acting on-screen for shows including Bones, Veronica Mars and Cold Case.
America's Got Talent host Nick Cannon posted a tribute to Sarpong on his Instagram, captioning a photograph of the two of them together with: #Crew #Love #RIP #SamSarpong We have to remember to lift each other up, because we all we got out here. #GreatSpirit #GreatSoul #GreatHeart #GoneTooSoon."
Sports journalist Michael Landsberg also shared an emotional post about Sarpong, tweeting: "So sad. Model/ actor Sam Sarpong ended his life on Monday. He was on OTR a half dozen times. So charming, so real, so sad. Damn #sicknotweak."
---
The Samaritans provides a free support service for those who need to talk to someone. It can be contacted through Samaritans.org or on 08457 90 90 90, 24 hours a day, 365 days a year. Call charges apply.
---