Zoella ghostwriting scandal: YouTube vlogger admits backlash over Girl Online book was 'terrifying'
Zoe Suggs speaks out on the scandal that rocked YouTube fandom.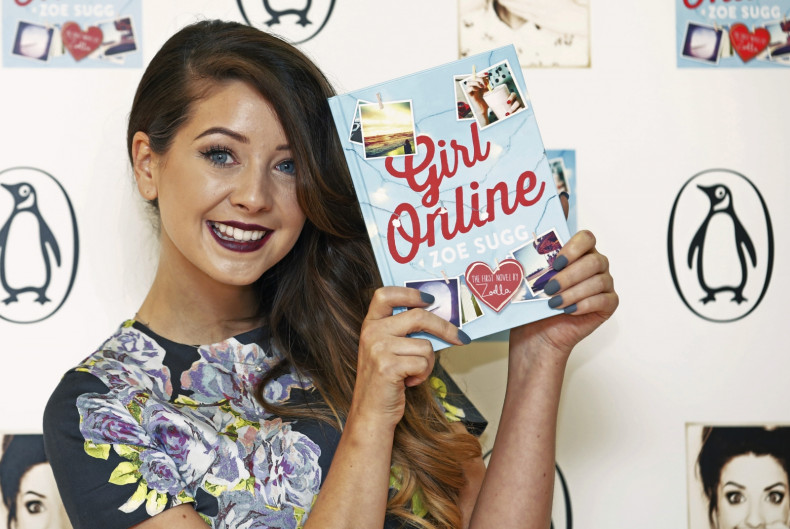 She is adored by millions of teenage girls but vlogger Zoella experienced the bad side of being an online celebrity when she released her first book. The YouTube star was forced to admit that she had used a ghostwriter for novel, Girl Online and now says she did not expect such a negative response.
The 25-year-old, who has attracted more than 9.3m subscribers to her main YouTube channel, was heavily criticised in November 2014 when it emerged she had recruited author Siobhan Curham to help write the teen novel. With many feeling they had been duped, Zoella, real name Zoe Sugg, went into hiding and took a short break from the Internet along with her vlogger boyfriend Alfie Deyes, also known as Pointless Blog.
Reflecting on the ordeal, Zoella told Mail Online: "It was terrifying, actually. One minute I was sitting in my bedroom with my viewers – and then all that. It was well known among my viewers that I had an editorial consultant and an editor long before I even began writing the book."
Watch Zoella announce second book Girl Online: On Tour:
Zoella does credit Curham for her involvement with the book, writing in its opening pages: "I want to thank everyone at Penguin for helping me put together my first novel, especially Amy Alward [editor] and Siobhan Curham, who were with me every step of the way." In a statement released in the midst of the scandal, book publishers Penguin stated: "To be factually accurate you would need to say Zoe Sugg did not write the book Girl Online on her own."
Despite the furore, Girl Online went on to sell 78,000 copies in its first week of release entering the history books as the fastest-selling book for a debut author. Zoella did recover from the controversy as she has now released the sequel, Girl Online: On Tour, which is being supported by a sold-out book tour. This time round, the vlogger wrote the book herself with the help of an editor and admits it was difficult taking on the role of an author.
Zoella told the publication: "I was a bit like: how is this done?" before sharing her top writing tip: "Never write when you don't feel inspired. Also, I really like to work with music on. If there was silence, I felt quite intimidated, so I'd put on something chilled such as Ed Sheeran. Let your imagination go a bit wild. Sometimes I would think, 'No, I couldn't possibly write about that...' But you realise that you can."