Meghan Markle's half-sister Samantha Grant has unleashed a furious rant on Twitter regarding the future British royal's relationship with their shared father, Thomas Markle.
The 52-year-old former actress and model, who lives in Florida, shares a father with the Suits actress, 36, who she claims to have raised for 12 years growing up in California.
When news of Markle's relationship with Prince Harry broke in November 2016, Grant described her sibling as a "social climber" who "is not fit to be a royal".
Grant has now changed her tune about her sister, and is fiercely defending her against tabloid claims.
Regarding a story that Markle will be walked down the aisle by her mother Doria Ragland, she tweeted: "Even FOXNews came out on television and said that Doria is walking Meg down the aisle instead of our dad! My point has always been it's not true and just because you see it on television or hear it doesn't mean it's true! It's a lie stop believing everything you hear".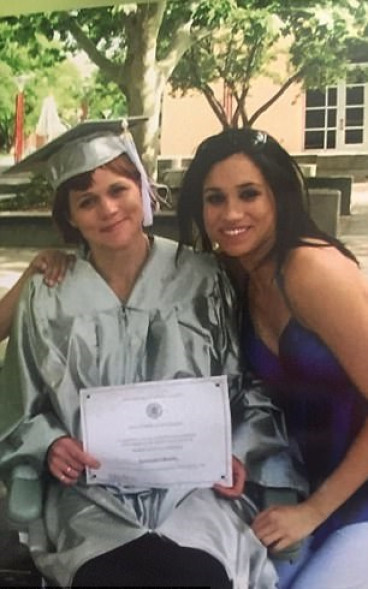 She also commented on the state of Markle and their father's relationship.
Grant continued: "Shame on Fox news for doing a live broadcast it said my father and Meg do not speak since neither of them is going to come out and say anything I will say it...my dad speaks to her regularly! I speak to my dad every... our father is walking her down the aisle! Run a retraction".
She added: "I speak to my dad every day he spoke to Meg all of that is a lie ...he is walking her down the aisle please tabloids and writers that want to create something shocking just need to shut up! Publicly apologize to my father and write the story accurately".
Hinting that she will always speak up about reports concerning her family, she said: "If everyone else is a chicken afraid to tell the truth and speak out, how unfortunate! I'm not afraid to speak out".
Markle and Harry, who announced their engagement in November, are set to tie the knot on 19 May in St George's Chapel at Windsor Castle, with the venue holding up to 800 guests.
The actress was thought to be estranged from her half-sister, so whether Grant will receive an invite to the nuptials remains to be seen.