Samantha Morton Claims She Was Sexually Abused at Nottingham Care Home
Oscar-nominated actress claims that despite reporting offence, police failed to investigate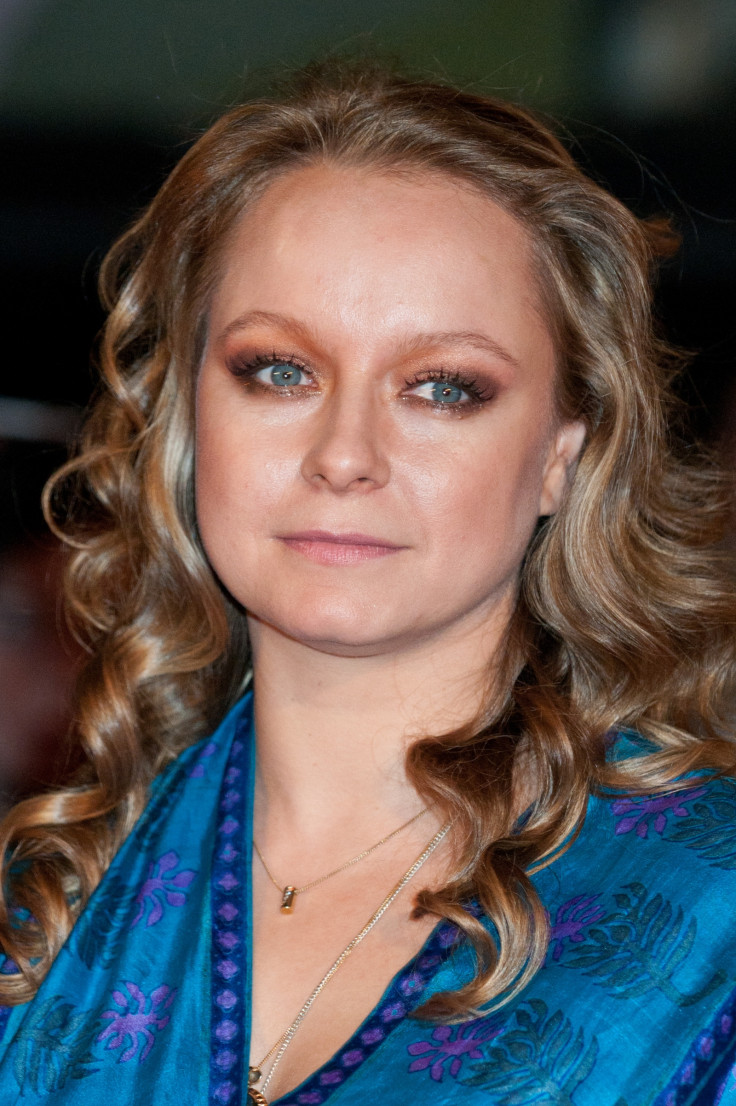 Oscar-nominated actress Samantha Morton has spoken out about being sexually abused by two residential care workers in a Nottingham children's home.
She told the Guardian that the revelations about abuse in Rotherham children's homes had prompted her to speak out, and that despite reporting the abuse to police shortly after the alleged incident, the men had not been investigated.
Ms Morton, who lived in care homes for much of her childhood, said that the abuse took place at the Red Tiles home, in Bulwell, Nottingham, which is one of 13 children's homes being investigated by Nottinghamshire County Council in connection with historical abuse claims.
She told the newspaper that after reporting an incident of joint abuse by two men when she was 13 shortly after it happened, "there was no support, no offer of counselling, no wanting to delve deeper".
"Maybe they just assumed I had been abused already, or was being, anyway. A lot of people who abused my friends were people in very, very top jobs within the social services.
"Nottingham in the 1980s was rife with that," she added.
Ms Morton has been twice nominated for an Oscar, has won Golden Globe and Bafta awards, and starred alongside Tom Cruise in 2007 blockbuster Minority Report. She was taken into care as a baby, and spent her childhood in children's homes and foster care.
Abuse inquiry should be widened
She called for the investigation into abuse at children's home to be widened to include other towns and counties, after it emerged that an estimated 1,400 children had been abused in Rotherham children's homes between 1997 and 2013.
"I just wanted to go public with this, to say, we know it's rife but why are there not further investigations into other areas? It isn't just Rotherham, I'm sure it's not just Rotherham," she said.
She said that when she recently contacted the force to ask what information they had on record regarding her allegations, the force said it did not have any.
Later, the Guardian uncovered that records referred to allegations of "frolicking", which was confirmed to Ms Morton by a senior police officer in a telephone call.
"I asked her what that meant. No answer. I said I didn't remember saying that and I can't imagine saying that at 13… Even now it's not something I would say."
Care homes investigation
Recently, authorities announced that 13 children's homes in Nottinghamshire, including Red Tiles, would be investigated following historical abuse allegations.
In a statement, Superintendent Helen Chamberlain, head of public protection at Nottinghamshire police, said she had spoken to Morton at length: "But as yet she has not given enough to suggest a criminal offence, nor stated that she wishes to make an allegation about an offence.
"We will continue to work with her and if she decides to report an offence she can be assured that we will investigate it fully, working closely with the local authority, and seek to take action, where appropriate."
Morton insisted that she had stressed to Chamberlain that she wanted the police to investigate her allegations.
"If that isn't a criminal offence against a child, I don't know what is," she said.
Steve Edwards, service director for children's social care for Nottingham county council, which had responsibility for children's services while Morton was in care, said the council was hoping to speak to her.
"We are hoping in the near future to speak with Samantha so that we can fully understand her concerns which date back to 1991. Nottinghamshire county council takes all allegations of abuse, whether current or historic, extremely seriously."
© Copyright IBTimes 2023. All rights reserved.