The ex-husband of Samia Shahid has sensationally admitted to strangling her to death in Pakistan, after her family had originally claimed that she had died of a heart attack. According to reports, Chaudhry Shakeel's confession was made to investigators shortly before he appeared in court alongside her father, who has been accused of being an accessory to her murder.
Shahid, from Bradford, was 28 when she died while visiting relatives in northern Punjab on 20 July. Despite her family's claims that her death was from natural causes, her second husband Syed Mukhtar Kazim insisted that she had been the victim of an honour killing for marrying him against their wishes in 2014, after first divorcing Shakeel.
A post-mortem examination confirmed that Shahid's death had resulted from strangulation, according to Pakistani police, evidence which has seemingly been bourne out by Shakeel's confession.
According to Geo News, police sources claim that Chaudhry made the confession during a recorded interview: "I strangled Samia to death using a dupatta [a scarf]."
The same sources have said that her cousin, Chaudhry Mubeen, also a suspect in the case, is innocent.
Shahid's father and ex-husband have appeared in court in Pakistan, and are being held in custody while police continue their investigations.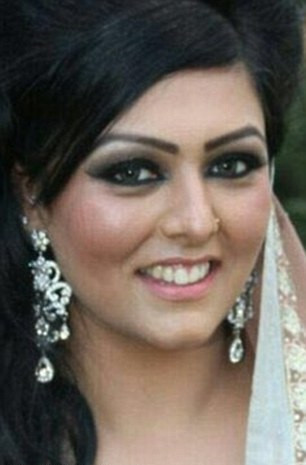 Deputy inspector general Abu Bakar Khuda Bukhsh, leading the investigation into Shahid's death, said: "We have only arrested the prime suspects. The investigation has yet to conclude.
"We will now gather evidence and through that evidence we will be able to ascertain if he [Shakeel] did commit the murder, and if the father was involved or not."
On Friday a prominent Pakistani journalist following Shahid's death made a complaint to police after he claimed to have received death threats from a British man.
Raja Waqar said he had received five phone calls threatening his life and his children if he continued with his investigations.