The Samsung Galaxy Mega 6.3, announced in April, is now available for per-order in the UK with the retailers confirming their price deals and release date for the new handset.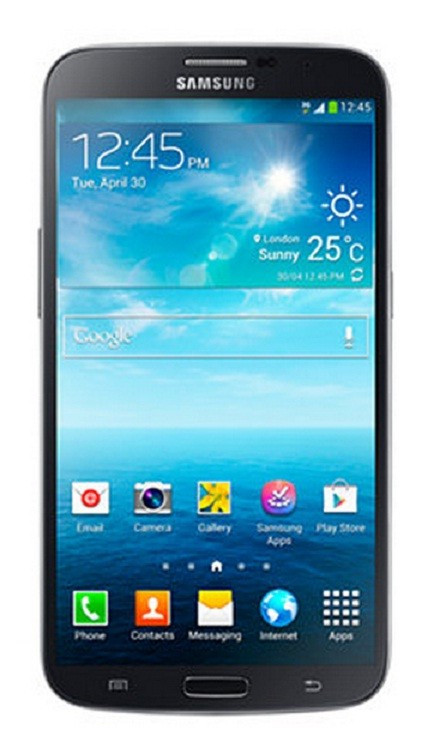 Followed by this, GSMArena has conducted a range of battery tests suggesting the Galaxy Mega 6.3 delivers an efficient battery life.
The device runs on a 3, 200mAh battery that handles Snapdragon 400 chip featuring a dual-core Krait CPU with each core running at clock speeds up to 1.7GHz.
Besides, on a couple of occasions the Galaxy Mega 6.3 beat both the variants of the Galaxy S4 which features a 5in Super AMOLED display and runs on a battery of 2, 600mA.
In the talk time battery test, the Galaxy Mega 6.3 was among top performers. The device lasted almost close to 20 hours (19 hours and 54 minutes). This is approximately two hours and 16 minutes less than the talk time offered by the Motorola RAZR MAXX (ICS) version which outlasted all the smartphones in the list by staying for 21 hours and 18 minutes.
However, the Galaxy Mega 6.3 was ahead of its major rivals including Galaxy S4, Galaxy Note 2, Xperia Z, Nexus 4, HTC One and Galaxy S3 in the talk time battery test.
The handset performed fairly well in the web browsing test as well. The battery of the Galaxy Mega 6.3 drained out after running for eight hours and 17 minutes while beating the Snapdragon 600 variant of Galaxy S4 by approximately an hour and the Exynos octa-core variant by over two hours. The HTC One, in the same test, topped the chart by delivering a web browsing life of nine hours and 58 minutes.
The video playback time of the Galaxy Mega is almost the same as the web browsing, at eight hours and 34 minutes. The test suggests that the screen is the primary power draw of the Galaxy Mega 6.3. The Snapdragon 600 variant of Galaxy S4 ran for 12 hours and 30 minutes and the Exynos variant for 11 hours and 29 minutes in the video playback battery test.
The endurance test result suggests that the Galaxy Mega 6.3 can go for 60 hours on a single charge with one hour each of calling, web browsing and watching video.
Click here for guide to root Galaxy Mega 6.3 on Android 4.2.2 Jelly Bean and install CWM recovery