Samsung Galaxy Note 4, Note 3, Note 2 and Note Compared in an Infographic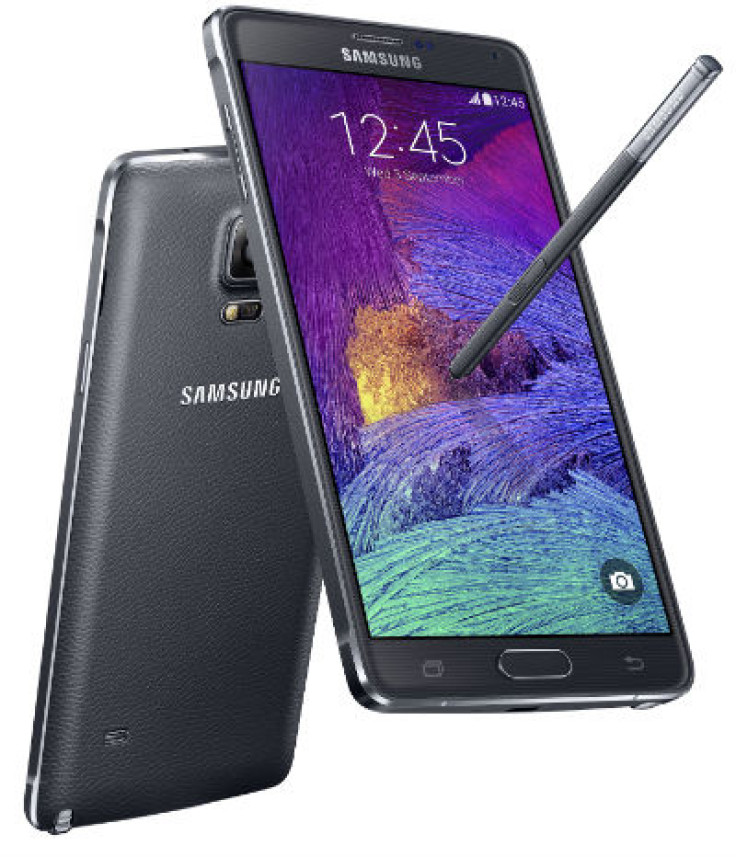 Samsung's Galaxy Note 4 is easily the company's biggest and most important smartphone launch this year, with the product expected to make up for the lacklustre sales of the Galaxy S5 flagship that was launched during April.
The Note range has been one of the company's most successful smartphones and has revolutionised the mobile industry ever since the first Galaxy Note came out in 2011. Ever since then, Samsung went on to sell tens of millions of older Galaxy Notes, owing to which expectations for the new model are set high.
A new infographic now compares the Samsung Galaxy Note 4 to its predecessors, the Note, Note 2, and Note 3. The comparison considers everything from screen size, to processing power, imaging capabilities and much more. Have a look at it below.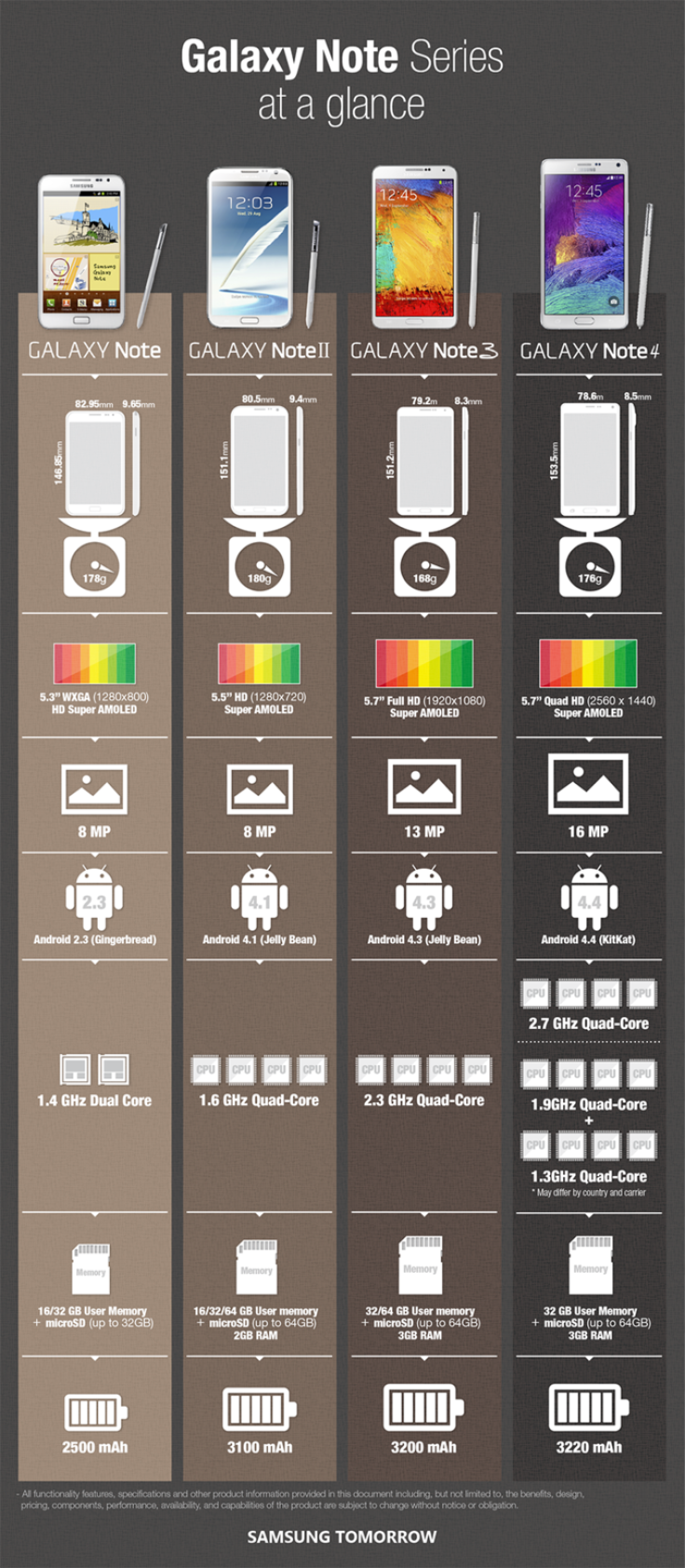 Users would notice that Samsung has steadily increased the size of its Note smartphones up until the Note 3, after which it decided to stick with the Note 4. Another notable change happens to be Samsung's move to constantly increase battery life, which is something that power users of the Note series would appreciate.
Apart from this, there have also been drastic increases in camera sensor sizes, with the latest phone touting a solid 16 megapixel shooter in the rear. Also worth noting is that the company has never included an Octa Core processor variant in the range before.
Are you considering purchasing the Samsung Galaxy Note 4 during the time of its launch? Do let us know in the comments section below.
Via: PhoneArena
© Copyright IBTimes 2023. All rights reserved.