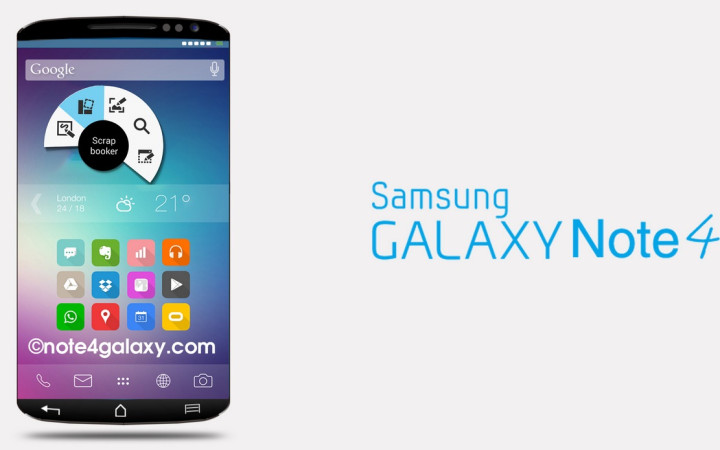 Galaxy Note 4 has for long been in the spotlight, thanks to numerous leaks and rumours surrounding the device specifications.
Now, a fresh leak via SamMobile confirms that the next-gen flagship phablet with model name N910 will indeed release in two variants: Snapdragon 805 and the Exynos 5433 codenamed 'HelsinkiPro.'
The Snapdragon variant will be restricted to the American, Korean, Chinese and Japanese markets, while the Exynos model will be available for the international market including Europe and several other countries.
Check out the carrier model breakdown based on each country or region for the Snapdragon variant below:
USA:
- Sprint: trltespr
- AT&T: trlteatt
- T-Mobile: trltetmo
- Verizon: trltevzw
- U.S. Cellular: trlteusc
Korea:
- SK Telecom: trlteskt
- LG Uplus: trltelgt
- KT: trltektt
China:
- China open: trltezn
- China Mobile: trltezm
- China open (duos version): trlteduoszn
- China Telecom (duos version): trlteduosctc
Japan:
- DoCoMo: trltedcm
- KDDI by au: trltekdi
The Exynos variant will come with Intel's XXMM7260 cat.6 modem (with LTE support) as Qualcomm is unlikely to produce the Gobi 9x35 modem within the summer time-frame.
SamMobile reports that the device will feature a QHD AMOLED display with 2560 x 1440 pixels resolution, while there is still no word on the exact display size. Considering the Note 4 is a phablet, its display size could vary between 5.7in to 6in.
Among other specifications the Note 4 will reportedly feature a 16-megapixel (MP) rear camera and a 2MP front-facing camera for video calls.
Another interesting feature addition to Note 4 is the UV sensor, which is said to enable better auto-brightness adjustments to the display with the ability to connect with wearable devices and obtain sleep tracking data.