Two weeks ago Samsung began rolling out the next-gen Galaxy smartphone - the Galaxy S3 - to markets around the world. Although it has still not entered all its scheduled markets, the rumour mills have now taken up the Galaxy Note 2 - the follow-up to the popular Galaxy Note - as their next project.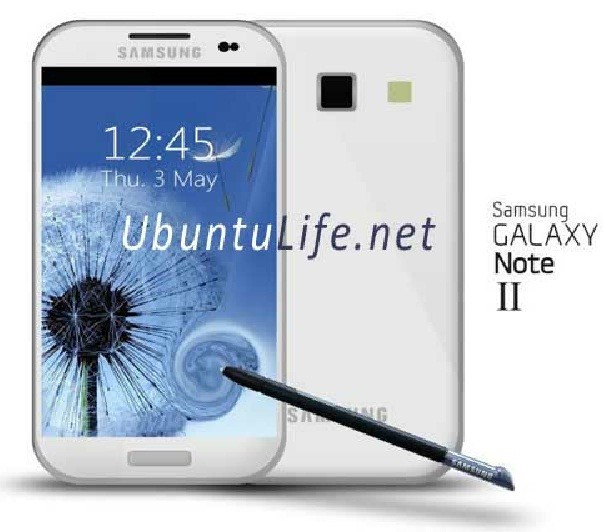 According to reports by Sammobile, the Note 2 will have a 12 megapixel camera; a similar spec to the camera that was rumoured to be on the Galaxy S3.
However, as it turned out, the S3 launched with an eight megapixel camera, although with a number of other new technologies onboard. In any case, if the Note 2 rumour is true, it will be the first Galaxy device to pack such a high resolution camera; the Galaxy Note and Galaxy S2 feature eight megapixel cameras.
Meanwhile, reports also suggest the Note 2 will have a 5.3in flexible LCD display. IBTimes UK earlier suggested the Note 2 would have a 5.5in screen and a WSXGA screen with a resolution of 1050x1680 pixels and a pixel density of 360 pixels per inch (ppi), with a display from the Pen Tile matrix family. We continue to believe the two latter pieces of information could well be true.
Could the Flexible Display be the New Youm?
The report of a flexible display for the Note 2 indicates it could be Youm - the internal code for the bendable AMOLED display. A report by the Verge suggests the information surrounding Youm was extracted from the website of the Samsung Mobile Display division.
The company has reportedly entered an application, with the US patent offices for the name Youm. In addition, the website offers a comparison between the new flexible display and traditional LCD and OLED displays. The new flexible display uses film instead of glass. The use of film, as claimed by Samsung, makes the display thinner, lighter and unbreakable. Mass production of the flexible AMOLEDs has been slotted for second quarter of this year.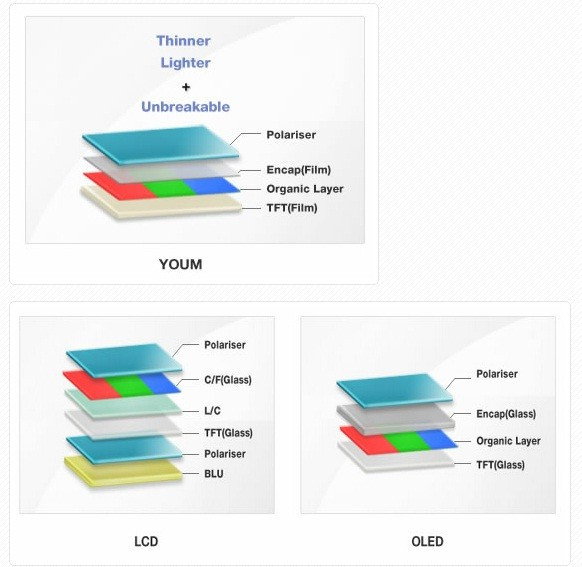 More Specs for Galaxy Note 2
We believe the Galaxy Note 2 could be powered by a quad-core processor although there is no information on which particular unit will be used. The most interesting piece of information, however, is that the Note 2 could run on Android 5.0 (Jellybean). A report by Android.gs suggested the Exynos 4412 quad-core chip (clocked at 1.4GHz) could be the processor of choice.
In addition, the Note 2 could have, according to the information from Android.gs, a 5.65in 1080p display and a non-removable 3100mAh battery.
Release Date
Samsung mentioned it would introduce its first flexible phones sometime in 2012 and the Galaxy Note 2 could well be proof of that promise, with October a possible date. A report by Android.gs pegs it a little later, though, at sometime around Christmas.