Samsung has unveiled its new flagship smartphone, the Galaxy S3. It boasts striking features which includes a 4.8in HD Super AMOLED display with 1280 x 720p and a powerful Exynos 4 quad-core processor. The new smartphone is expected to rival the iPhone with a gigantic touchscreen and a faster processor.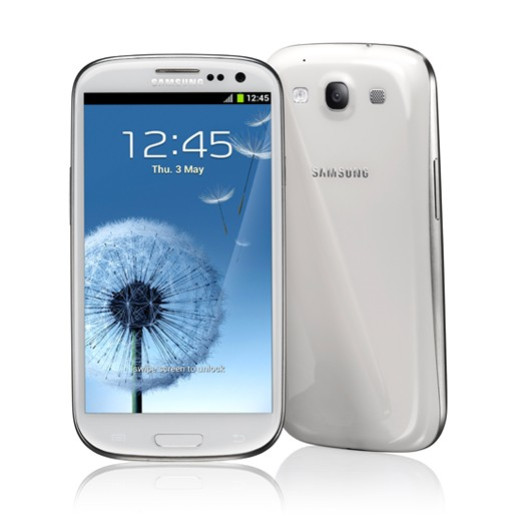 The new Samsung Galaxy S3 includes an eight megapixel rear-facing camera which features auto-focus, LED flash, touch focus, geo-tagging, face and smile detection and image stabilisation. It offers support to video recording of 1080p and a 1.9 megapixel front-facing camera. It is powered by a 1.4GHz Cortex-A9 quad-core CPU and Exynos 4212 quad chipset. It includes Mali 400 MP which offers complete graphics acceleration, maximises battery life and minimises heat dissipation.
It runs on the latest Android 4.0 Ice Cream Sandwich Operating System (OS). As we know, Android is a powerful OS which offers loads of striking features to users. "The Samsung Galaxy S3 has got all the hallmarks of the best Android phone yet, exactly what Samsung wanted to achieve," elaborates Tech Radar.
The smartphone is expected to revolutionise the Android smartphone market. "Samsung Galaxy S3 is the first Android to be the most powerful device on earth," claims Trak.in.
The new device packs amazing features like eye-tracking control, S Voice as well as optional wireless charging kit. The eye-tracking control feature will allow the screen to stay awake when it senses that a user is looking at it. The Korean giant has introduced S Voice which could have an edge over iPhone's Siri.
The S Voice allows the user to search anything via voice commands. The option of wireless charging will allow Galaxy S3 owners to charge their device wirelessly by placing it on the charger which will eliminate the use of wires. In addition, it comes with Near Field Communication (NFC) feature which can be used by to share the content by just tapping the devices together.
"With NFC in partnership with Visa, this may also be used as a virtual wallet - where you can just tap to pay," claims EnStarz. In addition, Samsung has come up with new features like direct call, smart alert and S beam which could be user-friendly but exceptionally powerful.
The smartphone is expected to go on sale in Europe on 29 May while the United States can expect the device in June. The Galaxy S3 bumps up with extraordinary features which could deal a killer blow to other competitive smartphones in the market. It could rule the Android market.
The Korean giant has become the biggest mobile phone seller in the world as well as the top smartphone vendor. Samsung overtook Nokia as the largest phone seller as well as regained the top spot in terms of smartphones from Apple. This time, Samsung could be betting on the Galaxy S3 to further erode its rivals' market share before Apple's next-generation iPhone makes its debut in 2012, according to Irish Examiner.
The company has shipped 42.2 million units during the first quarter in 2012, according to IDC. According to the Guardian, Samsung dominates the Android sector as well by making sales of around 50 per cent of phones on a platform which itself makes up 50 per cent of smartphone sales.