The recently launched Samsung Galaxy S3 smartphone has been torn down by iFixit, in collaboration with Chipworks. The South Korean's newest high-end smartphone comes with a variety of innovative features like Smart Stay, Smart Alert, Direct Call, Social Tag, S Voice (a rival to Apple and the iPhone4S' Siri) and S Beam.
In terms of hardware, the S3 has a large 4.8in Super AMOLED display, an Exynos 4 quad-core processor, an eight megapixel rear-facing camera and a Li-Ion 2100mAh battery. In addition, the device comes in three internal storage variants of 16/32/64GB (the 64GB is expected to be available at a later date).
The teardown suggests the back-illuminated primary (rear-facing) image sensor incorporated in the Galaxy S3 handset is a Sony BSI unit, which is the same camera sensor used in Apple's iPhone 4S.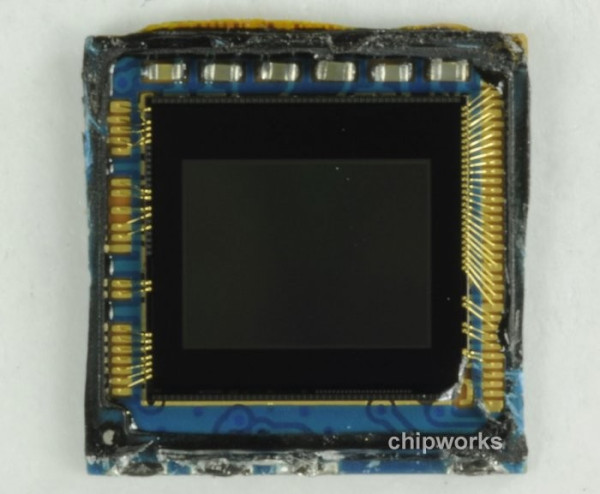 The Galaxy S3 is powered by the Samsung Exynos 4412 unit - a 1.4GHz quad-core ARM processor which is built on the 32nm process, the same process generation as Apple's A5 rev. 2, APL2498, also manufactured by Samsung.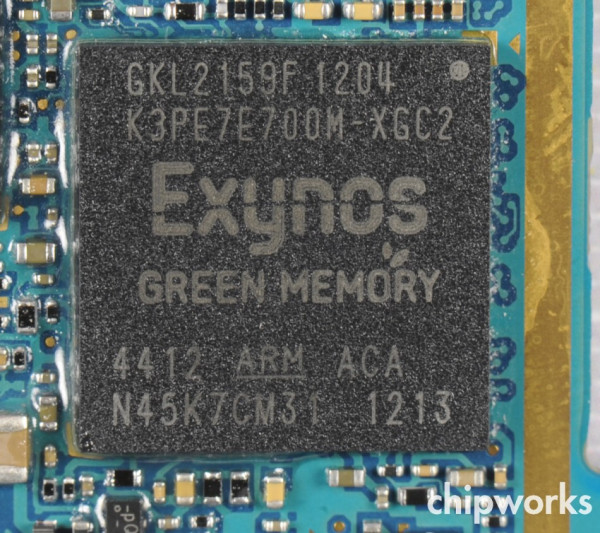 The other interesting finding is that the handset's glass cover is fused to the display and that in turn to the device's frame. Therefore, if there is need to replace the glass cover, then be prepared to shell out large amounts of money.
"We're not going to give it a Repairability Score because we don't feel it's right to judge a device through the intertubes. We're getting a unit of our own, so we'll update the teardown with a score once we have it in hand," elaborated iFixit. Incidentally, this is the non-LTE variant of the S3; Chipworks reports a more comprehensive teardown, with the LTE version, will be available in the near future.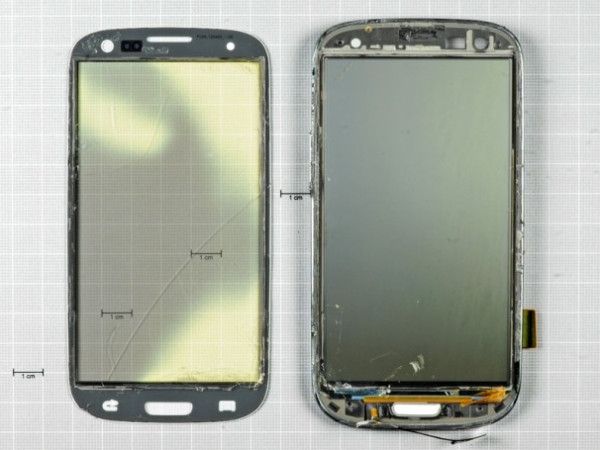 The Galaxy S3 packs a 3.8 volt Li-Ion 2100mAh battery which integrates the Near Field Communication (NFC) feature used in the S Beam. According to iFixit, the 2100mAh is equivalent to 7560 Coulombs of charge.
"Unsurprisingly, this is the same amount of charge that a 3.8V, 7.98 Wh battery holds," claims iFixit.