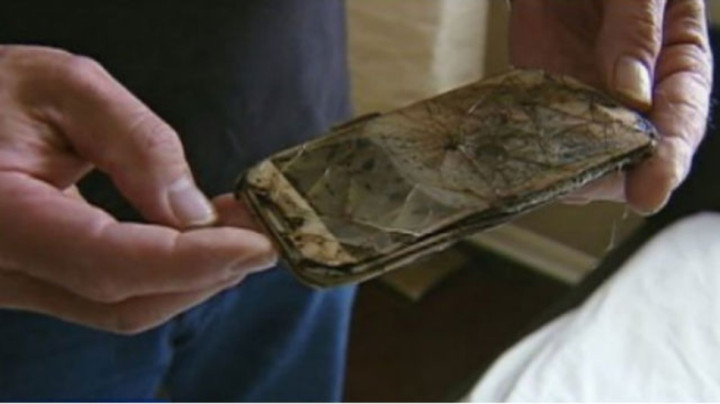 Samsung is facing more questions about the safety of its smartphones after a phone belonging to a 13-year-old girl caught fire and melted while she slept.
The phone was a Galaxy S4, one of Samsung's most popular smartphones, and the incident occurred this week in Texas where Ariel Tolfree was woken up by the smell of burning.
The Galaxy S4 had slipped under her pillow during the night and caught fire and melted, burning a hole in the teenager's pillow - though thankfully Ariel was unhurt.
"The whole phone melted," Ariel's father Thomas told local television station KDFW. "The plastic, the glass. You can't even really tell that it was a phone."
Speaking about the incident, Ariel said: "I didn't think much of it, so I went back to sleep, and then I woke up again and it was more prominent."
Battery problems
The issue seems to stem from the use of a thrid-party replacement battery in Ariel's Galaxy S4, with Samsung claiming that its products are safe.
Samsung pointed out the use of a third-party battery, as well as the fact that the phone was covered by bedding and restricted airflow - something the user manual warns against.
Samsung has pledged to investigate the matter fully and has promised to replace Ariel's phone and her burnt bedding.
Not the first time
This is not the first time that Samsung has come under pressure regarding its Galaxy S4 catching fire. In December the company tried to silence a disgruntled customer by promising to replace his phone which caught fire, but only if he removed a YouTube clip where he criticised the company.
Earlier in 2014, a UK woman woke up to find her Galaxy S4 "sizzling" on the floor next to her bed where it was charging.
Last year a Hong Kong man claimed his entire apartment was destroyed when his Galaxy S4 burst into flames while he played the game Love Machine. Throwing the phone onto his sofa, the man said it then exploded, destroying his entire apartment.
Also last year, Swiss teenager Fanny Schlatter suffered second and third degree burns when a Galaxy S3 smartphone apparently exploded in her pocket.