Samsung has announced the Galaxy S4 Mini, which is described by its CEO as "compact and practical" and has many of the same innovative software features as its bigger brother.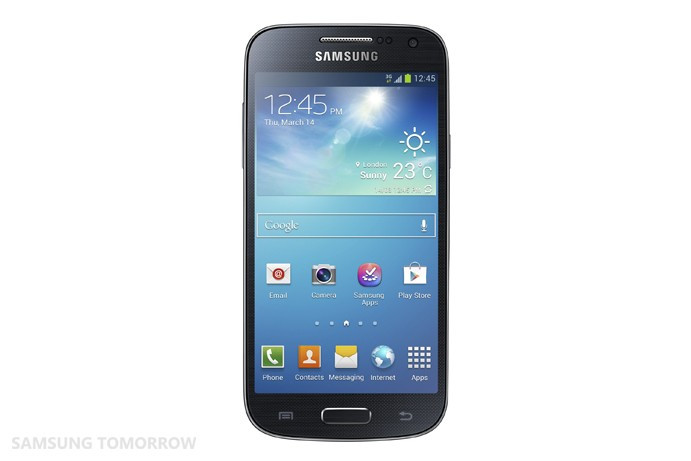 Widely rumoured but not expected until a Samsung media event next month, the S4 Mini is essentially a scaled-down version of its flagship smartphone for 2013, the Galaxy S4, which has sold 10 million units in less than a month.
Despite its Mini monkier the latest Galaxy smartphone has a screen which is slightly larger than the iPhone 5, highlighting both the move towards bigger screens in general and how far Apple appears to be have fallen behind the rest of the market.
While the Galaxy S4 Mini hardware specs can't compete with its flagship devices, it does shares many of the same software features with the regular S4, such as S Health to help users monitor their diet and fitness, Sound & Shot which takes a photo and audio recording at the same time, and S Translator, providing instant text and voice translation for nine languages.
Samsung's CEO called the Mini "compact and practical" in the press release accompanying the announcement, hinting that the 5in screen of the Galaxy S4 may have been too big for some users, and the Galaxy S4 Mini is looking to fill the gap in the market for a smaller phone. As such the Mini is is lighter (107g compared to 130g), 12mm shorter and 8.5mm narrower, but just over 1mm thicker.
Scaled-down
While the phone may look like a scaled-down version of the Galaxy S4, when you look at some of the hardware specifications it is clear this is very much a poor relation. While the screen may be larger than last year's S3 Mini 4in display, the resolution is well below that of the full-sized phone, coming in at 540 x 960 pixels, giving it a pixel density of 256 pixels per inch (ppi), well below the 441ppi of the Galaxy S4.
Other hardware features include a 1.7GHz dual core processor; 1.5GB RAM; 8GB internal storage (expandable via microSD); 8 megapixel camera; 4G; NFC and an IR blaster to let you control your TV. Samsung has aslo inceased the battery capacity by 25% over last year's model, though much of this will be taken up powering the larger and slightly higher resolution screen.
The phone will be available in black and white but Samsung is yet to confirm pricing or a release date, but has said the S4 Mini will be on display at its Galaxy and ATIV media event in London on 20 June, where we expect to see new Android and Windows devices.
The S3 Mini has only been on sale since November and so a release dat any time before September/October would seriouslt impact on sales of that phone, though announcing a phone a full six months before it is released would also be an odd decision.