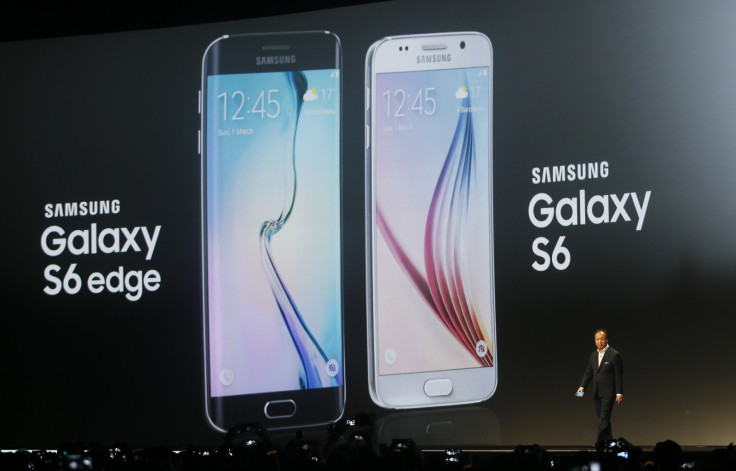 Samsung has announced the pricing of its Galaxy S6 and Galaxy S6 edge models which were unveiled at Mobile World Congress at the beginning of March 2015.
In the UK the phones will go on general sale on 10 April 2015 - however, if you order the smartphone directly from Samsung you will be able to pick it up a day earlier on 9 April.
Prices start from £599 for the 32GB Galaxy S6 and from £760 for the 64GB Galaxy S6 edge. Within minutes the single version of the Galaxy S6 edge which went on pre-order through Samsung's website was sold out, with all other models still listed as "Coming Soon".
In comparison, Apple's iPhone 6 costs £539 for the 16GB model while the 64GB model costs £619.
Samsung vs Apple
Samsung has made a conscious effort with its new phones to make them more premium using an all metal and glass construction having been roundly criticised for the rather cheap feel to last year's Galaxy S5.
By positioning the Galaxy S6 and Galaxy S6 edge right at the premium end of the market, Samsung will be hoping that its new phones will be viewed in the same light as Apple's iPhone and appeal to the luxury market which Apple currently dominates.
While the Galaxy S6 is a direct competitor for the iPhone 6, the curved screen Galaxy S6 edge is a unique proposition and it is difficult to judge just how appealing it will be as a mainstream smartphone - especially considering it the very high price of the phone.
However Samsung has added a number of new features to the two smartphones to help them standout from the competition. As well as cutting edge screen and processor technology, Samsung's has added support for wireless battery charging and a fast-charge feature will allow you get up to four hours use in just 10 minutes.
Samsung has also implemented a competitor to Apple Pay, with Samsung Pay launching in South Korea and the US this summer.
Samsung's Galaxy S6 and Galaxy S6 edge are both also available to pre-order from all major UK networks as well as high street retailer Carphone Warehouse on a huge variety of contracts. Some networks are offering incentives such as free fitness trackers (O2) and free wireless charging pads (Carphone Warehouse, Vodafone).
We have rounded-up all the best deals from all the networks for the both the Galaxy S6 and Galaxy S6 edge.