Samsung Galaxy S4 to Use Exynos 5450 Quad-Core Processor Clocked at 2.0GHz?
The production of Exynos 5450 quad-core processor is expected to start from the end of 2012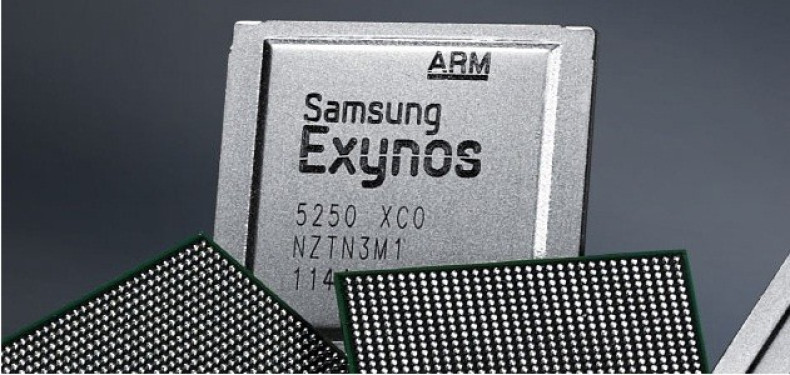 Samsung's flagship smartphone-Galaxy S3-is just six months old and it would be too early to talk about the next Galaxy S series phone. However, followed by the release of Galaxy S3 rumours abound its successor, dubbed as Samsung Galaxy S4.
If the latest rumour is to be believed, the South Korean tech titan will use new Exynos 5450 chip featuring a quad-core processor in the Galaxy S4. The processor is codenamed as Adonis, notes Sammobile.
This aforementioned information was first highlighted by DDaily who claims that Samsung reportedly plans to start production of new mobile application processor from the end of this year. And the upcoming Galaxy S4 with the Exynos 5450 quad has been slotted for a release some time in the first half of next year.
How powerful is the Exynos 5450 quad-core processor?
Just few days before the release of Galaxy S3, Samsung announced its first quad-core application processor, Exynos 4 quad-core, built on High-K Metal Gate (HKMG) low process technology. The Exynos 4 is based on the ARM Cortex-A9 and runs with a clock speed at 1.4GHz. The processor possesses twice the processing power over the 45nm process based Exynos 4 dual-core while consuming 20 per cent less power. The Galaxy S3 is the first Samsung's device to adopt the Exynos 4 quad-core processor. IBTimes UK earlier reported how to overclock Galaxy S3's CPU speed from 1.4GHz to 1.8GHz.
Likewise, just before the launch of Galaxy Note 2, Samsung released the details of Exynos 5 dual-core processor which company claims to be world's first ARM Cortex A-15 CPU. The Exynos 5 has designed using 32nm HKMG process. This dual-core processor is clocked at 1.7GHz. Samsung boasts the Exynos 5 dual-core processor delivers two times faster performance when compared to the Cortex-A9 based dual-core processor while consuming 30 per cent less power than the previous Exynos process developed on 45nm process. This Exynos 5250 chip was earlier rumoured to be used in Galaxy S3 and Note 2. Even Samsung had reportedly intended to use this chip inside Galaxy S4.
As far as the processing capabilities of the Exynos 5450 quad-core processor is concerned, it is said to have designed using 28nm HKMG process and is based on Cortex-A15. The most interesting key feature about the processor is, it is reportedly runs with a clock speed at 2.0 GHz. The processor is believed to be very efficient in power technologies. Apart from the faster processor the Galaxy S4 was earlier rumoured to be featuring a 5in Super AMOLED HD display.